Green, Sharp to join First Lady for "Let's Move!"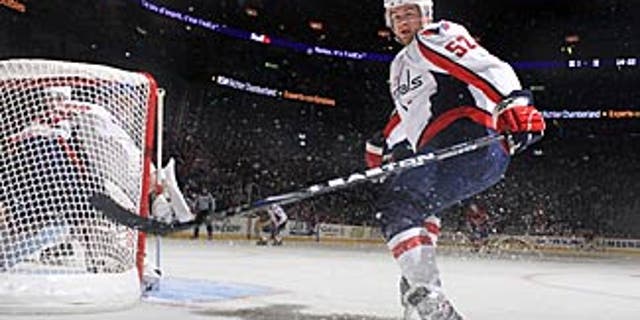 NEWYou can now listen to Fox News articles!
Washington Capitals defenseman Mike Green will join First Lady Michelle Obama, NHL Commissioner Gary Bettman, USA Hockey Executive Director Dave Ogrean and members of the Chicago Blackhawks for a street hockey clinic on Friday, March 11.
The clinic, which will be run by members of the Blackhawks and Capitals, is part of a new collaboration between the First Lady's "Let's Move!" initiative, the NHL and USA Hockey to encourage U.S. children to lead active and healthy lifestyles.
Green and Blackhawks All-Star forward Patrick Sharp, along with Obama, Bettman and Ogrean, will take part in a ceremonial puck drop to start the clinic.
The children participating in the clinic will be third- and fourth-grade students from Powell Elementary School, which was adopted by the Capitals for the season. Also taking part will be children age 13-18 from the Fort Dupont Ice Hockey Program and local members of the American Special Hockey Association.