Gotcha! Jose Canseco gives the media the finger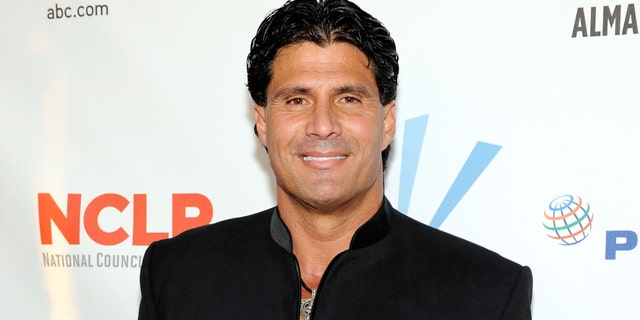 NEWYou can now listen to Fox News articles!
Put away your wallets, Jose Canseco fans.
It seems like the former baseball star's mangled finger that "fell off" last week will not be popping up on eBay any day soon – because it was a hoax.
TMZ Sports reported that they contacted the "Celebrity Apprentice" alum to talk about a video he said he shot when the finger fell off during a poker tournament.
"When push came to shove… he had to cop to the prank," the website wrote. "Jose says he cooked up the plan when he came across the fake finger in a Halloween store."
A few weeks ago, Canseco shot himself in the finger when a handgun he was cleaning went off. That much is true.
But last week, Canseco tweeted a graphic picture of what he claimed was his severed finger.
"This is my finger before it fell off. Maybe I will sell it on eBay – after all that finger hit 462 MLB home runs," he captioned the photo.
Over the past couple of days, the former baseball All-Star has been adding fuel to the rumor mill, tweeting that the gun that he maimed himself with was up for sale, and that he would soon be putting his finger up for auction as well.
"The eBay ad will read, 'Slightly used middle finger with 462 homes runs. Could be used as a stirring straw for drinks,'" he tweeted Monday. "Maybe I will make it a package [with] the chrome, .45-caliber Remington."
Like us on Facebook
Follow us on Twitter & Instagram