Gordon, Harvick riding high at CMS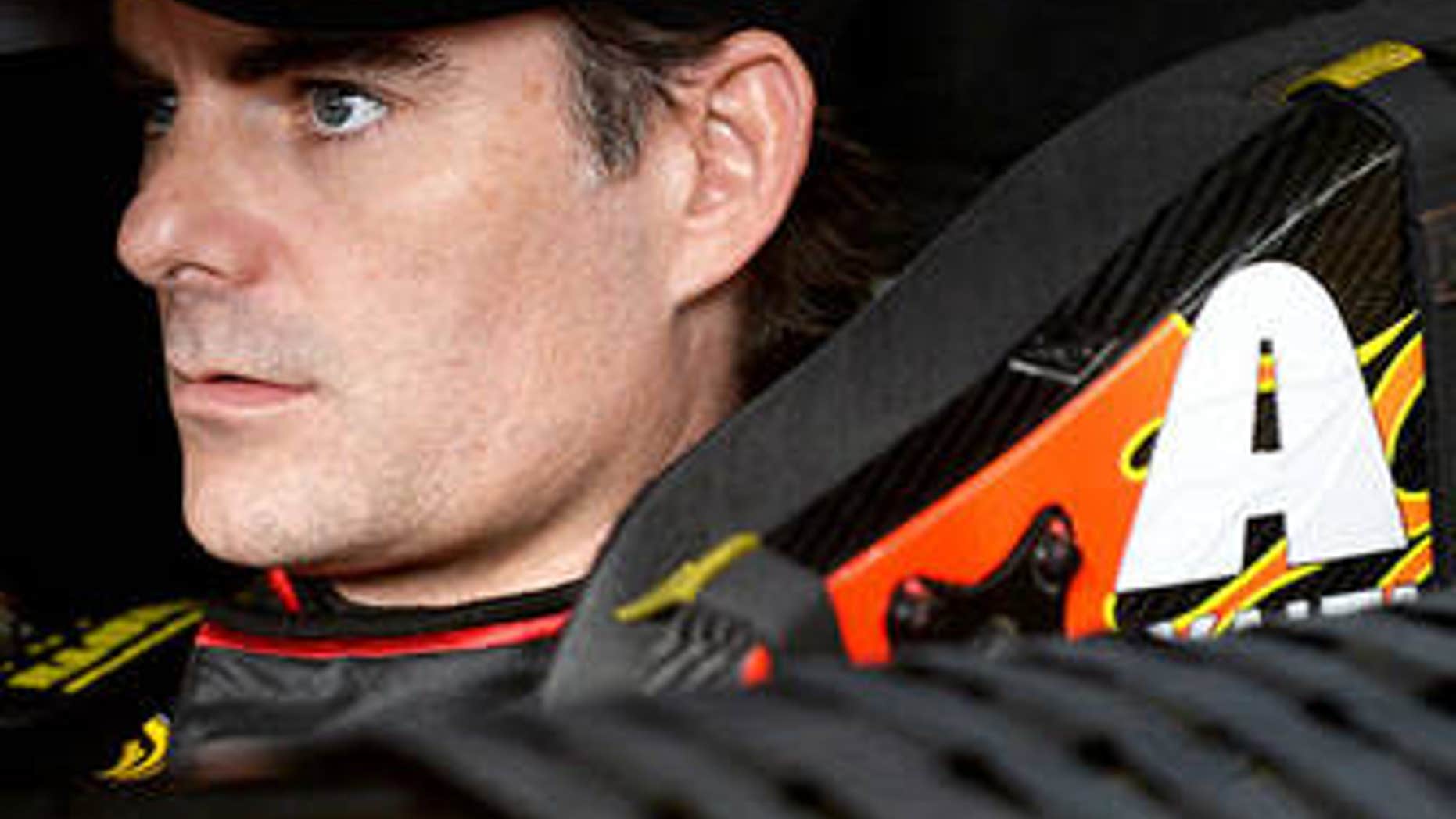 Things change fast in NASCAR.
A week ago, it looked like Matt Kenseth, Jimmie Johnson and Kyle Busch were going to run off and hide from the field in this year's Chase for the Sprint Cup. But after a crazy race last Sunday at Kansas Speedway, that hardly seems as certain. Especially not if Jeff Gordon and Kevin Harvick have anything to say about it.
Gordon has finished in the top four in the last two races and has put his No. 24 Hendrick Motorsports Chevrolet on the pole for tonight's Bank of America 500 at Charlotte Motor Speedway. Gordon has moved from the No. 13 Chase seed to fourth in points in just four races, the biggest leap of any driver. Gordon now is 32 points behind leader Kenseth and seven back of third-place Harvick.
For his part, Harvick looks as strong or even a little stronger than Gordon. Harvick won last week at Kansas and qualified second in Charlotte, with a lap that was just 0.015 seconds slower than Gordon's. In yesterday's first practice, Gordon was third fast, while Harvick was 12th. They reversed in Happy Hour somewhat, with Harvick second and Gordon 10th.
Tonight's race will go an awfully long way in determining whether Gordon and/or Harvick will make strong championship runs, or whether they will be merely very good. Clearly, both drivers have the potential to win tonight.
Gordon said his performance in recent weeks has raised his level of optimism significantly. The key change has been qualifying, a weak point for most of the season. In the last seven races, Gordon has claimed two poles and four top-five starting spots.
"It's really hard to maintain your confidence in what you are doing and the team as well when you are struggling," Gordon said Thursday after his pole-winning lap at Charlotte. "When you are struggling in qualifying, you are struggling in the race. I felt like all year long we have been racing better than we have been qualifying, but qualifying was a weakness for us. We needed to get better track position."
Despite the team's struggles in the middle of this season, Gordon, crew chief Alan Gustafson and the rest of the squad hung in there, and that persistence eventually manifested itself in a pronounced reversal of fortune.
"I give this team a lot of credit. They really stepped up," Gordon said. "Our setups are just suiting my driving style and the things that I like to feel in the car. The cars are just giving me good feedback and it's because they work so hard through the summer to make improvements. Watching what other teams are doing, learning from our teammates as well as just applying ourselves in the things that we are doing. Each week now I'm just building that confidence because those cars are giving me that confidence."
Harvick, in his final season with Richard Childress Racing, won two of the first 12 races this season, meaning he was virtually locked into the Chase by the end of May. That meant his team had the luxury of doing development work over the summer with an eye toward the Chase instead of having to go all out during the regular season just to make it into NASCAR's playoff round.
"I think the cars are just better than what they have," said Harvick, who last week qualified on pole for the first time in seven years. "They (his RCR crew) have been working hard because we had that pad leading into the Chase to really go to work and come out with some better cars and engines and things and apply them as the Chase has come on. It's been nice to see the speed and you always, when you are in that position, it seems like everybody just digs a little deeper to make the details a little bit better on the car and the driver, and everybody just finds a little bit more when it comes Chase time."
Of course, tonight's race is 500 long miles and a lot could happen. But if Gordon and Harvick continue to run well, there's no reason to think they won't keep the pressure up on Kenseth and Johnson.