Good time had by all at Chad Knaus-Brooke Werner wedding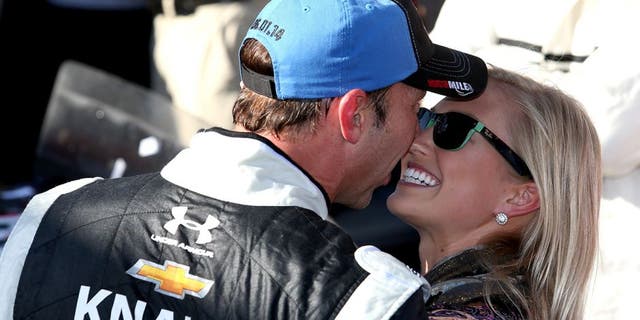 Judging by reactions on social media, a good time apparently was had by everyone who attended the recent wedding of NASCAR Sprint Cup crew chief Chad Knaus and former Miss Sprint Cup Brooke Werner over the weekend.
Among those who commented on Twitter was Kasey Kahne, driver of the No. 5 Chevrolet for Hendrick Motorsports.
Knaus, of course, is the crew chief for the No. 48 Chevy of six-time Sprint Cup championship driver Jimmie Johnson, who obviously also was in attendance for last Saturday's big event.