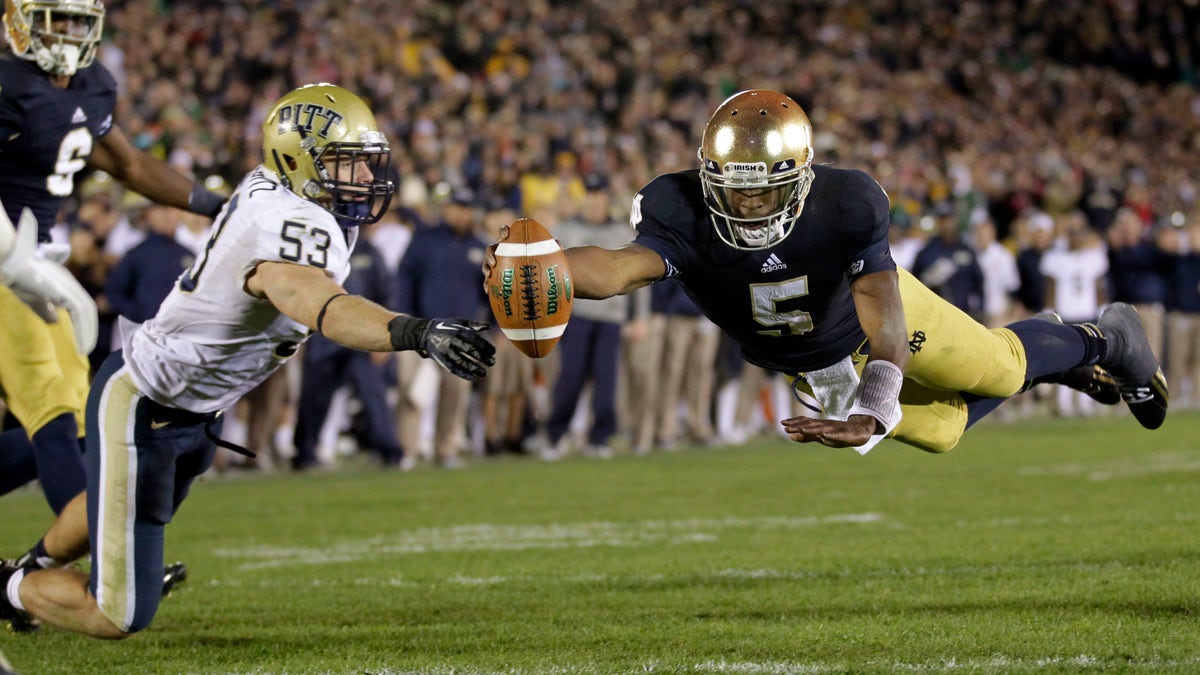 SOUTH BEND, Ind. – Notre Dame coaches say quarterback Everett Golson is making good progress as the Fighting Irish head into the final week of spring practice.
Coach Brian Kelly says Golson has a better understanding of the offense and has become more of a leader. But Kelly says Golson still needs to improve in every aspect of the game. As a first-year starter after a season on the scout team as freshman, Golson put up respectable numbers in helping the Irish finish the regular season undefeated. But the Irish didn't depend heavily on Golson's passing.
Offensive coordinator Chuck Martin says that has to change next season. Golson says the Irish being "crushed" by Alabama 42-14 in the BCS title game has motivated him this offseason.