Giants' Williams: The way Ereck Flowers plays the outside zone game is special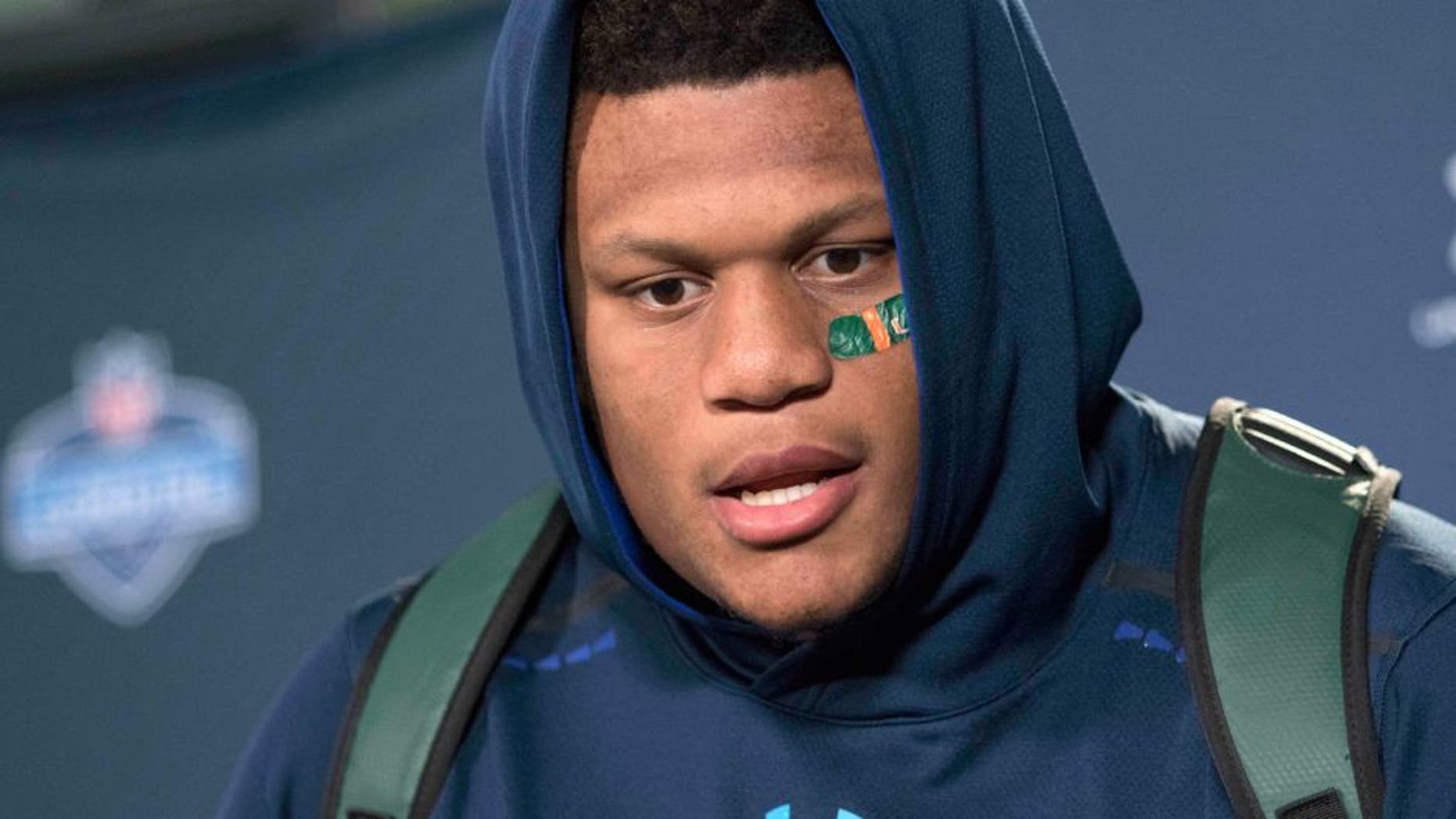 Rookie left tackle Ereck Flowers has made an incredible impression on his teammates thus far. Before missing Monday's practice with a hip flexor injury deemed day-to-day, Flowers had been racking up snaps with both the first and second team offenses. His run blocking has been absolutely dominant.
Teammate and second year running back Andre Williams spoke about Flowers' ability to swallow up blocker in the Giants' blocking scheme.
Under offensive coordinator Ben McAdoo, the Giants run a predominantly zone-based blocking scheme. The outside-zone run is a key component to McAdoo's offensive scheme. In 2014, the first year in this scheme, the Giants didn't have a difference-making run blocker who could swallow up defenders on the outside zone.
Throughout camp so far, Flowers has been less consistent in pass protection, and he has struggled with the speed rush. This an area the Giants will need to see a rapid improvement on, otherwise they will need to use the running backs and tight ends to chip on the left side. Flowers' injury is considered minor at this time, and the Giants will hope to get him back on the field for some valuable snaps soon.
(h/t @art_stapleton)