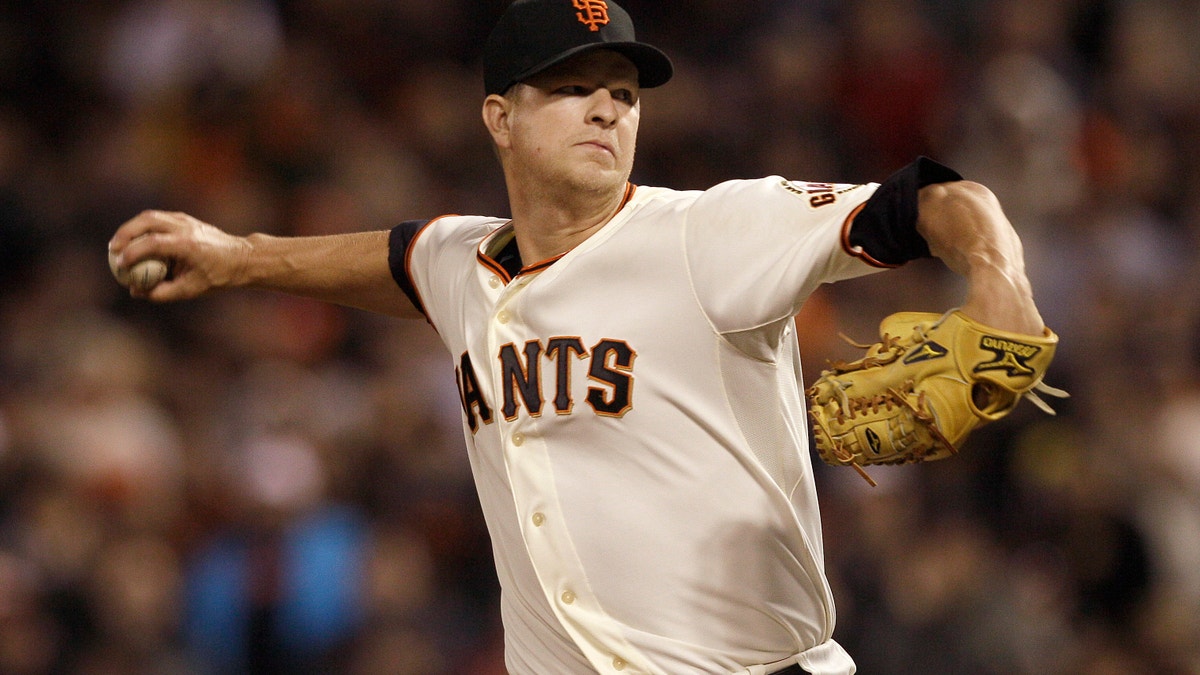 SAN FRANCISCO – Matt Cain pitched the 22nd perfect game in major league history and first for the Giants, striking out a career-high 14 and getting help from two spectacular catches to beat the Houston Astros 10-0 on Wednesday night.
Cain's 125-pitch masterpiece for San Francisco featured a pair of great plays by his corner outfielders, and he got pinch-hitter Jason Castro on a grounder to third for his 27th and final out with the sellout crowd of 42,298 roaring.
Left fielder Melky Cabrera chased down Chris Snyder's one-out flyball in the sixth, scurrying back to make a leaping catch at the wall. Cain raised both arms and slapped his glove in delight when Cabrera made the play. Then, right fielder Gregor Blanco ran into deep right-center to make a diving catch on the warning track and rob Jordan Schafer for the first out of the seventh. The 27-year-old pitcher hugged Blanco in the dugout after the inning.
Phil Humber of the Chicago White Sox tossed the last perfecto at Seattle on April 21. This is the second time in three years there have been two perfect games in the same season -- before that, it had never happened.
Cain accomplished a feat even Hall of Famers Gaylord Perry and Juan Marichal couldn't with this storied franchise.
It was the fifth no-hitter already this season, and the third in June. Johan Santana tossed the New York Mets' first no-hitter on June 1 and six Seattle pitchers shut down the Los Angeles Dodgers last Friday. Jered Weaver had one for the Los Angeles Angels on May 2.