Giants' Aoki says he's 'fine' after taking pitch to head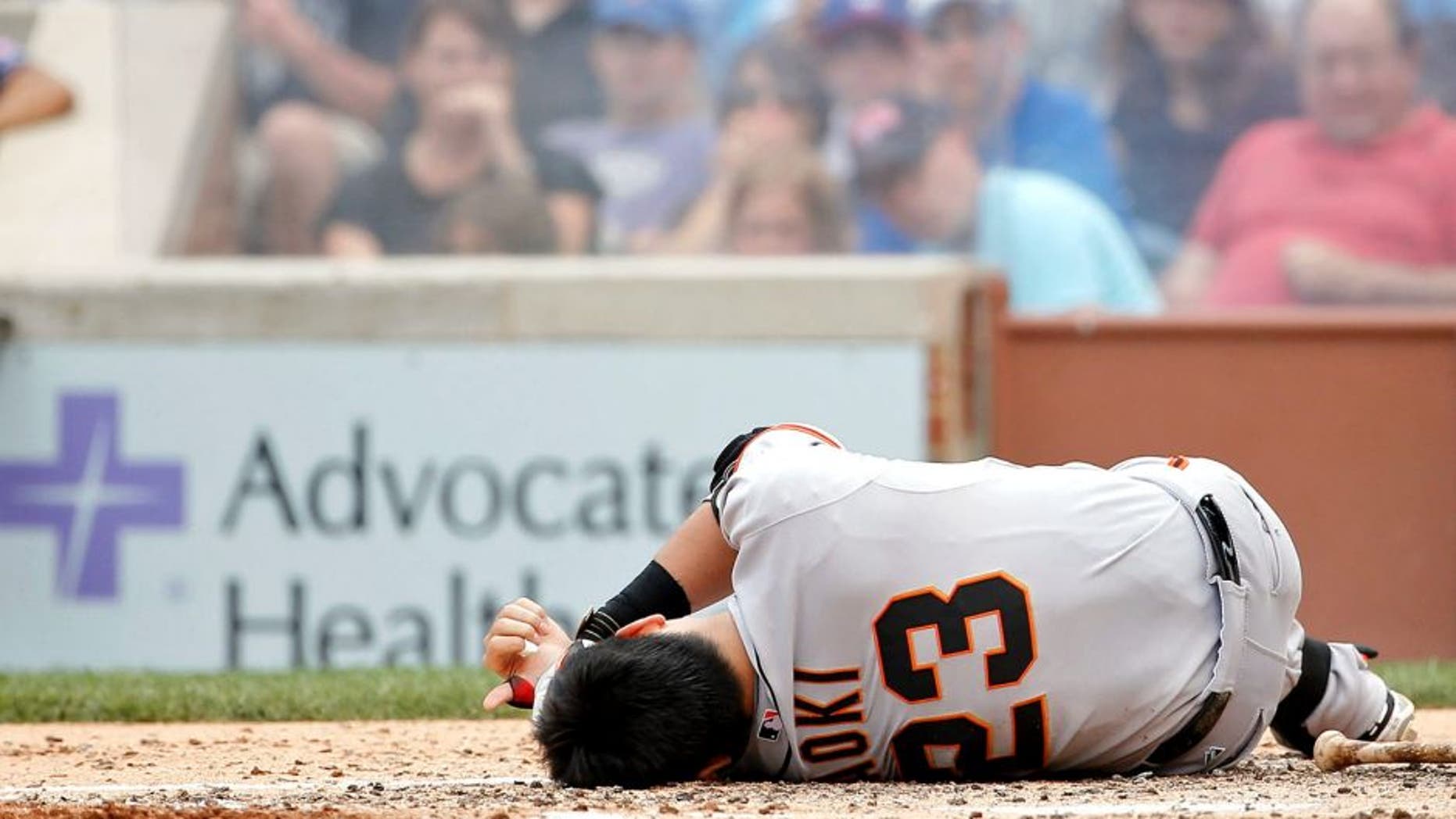 The San Francisco Giants suffered another scare with Nori Aoki over the weekend, this time with a dangerous hit-by-pitch that struck Aoki on the head.
In the third inning of the Giants' 2-0 loss to the Chicago Cubs on Sunday, Aoki was pelted by a 92-mph fastball from Cubs starter Jake Arrieta on the side of his helmet.
Aoki fell to the ground and admitted feeling nauseous after the frightening incident but reported feeling alright after the game.
"Now I feel fine," he said through an interpreter. "Just a little headache."
While Aoki was shaken up by the play, he realized upon looking at video after the game that he could have sustained much more serious injury had he not quickly turned his head to allow his helmet to deflect the pitch.
"I looked at the video and the ball was heading straight for my face," he said.
Aoki did not undergo any tests but said that the Giants' medical staff will monitor him through Monday.
(h/t MLB.com)