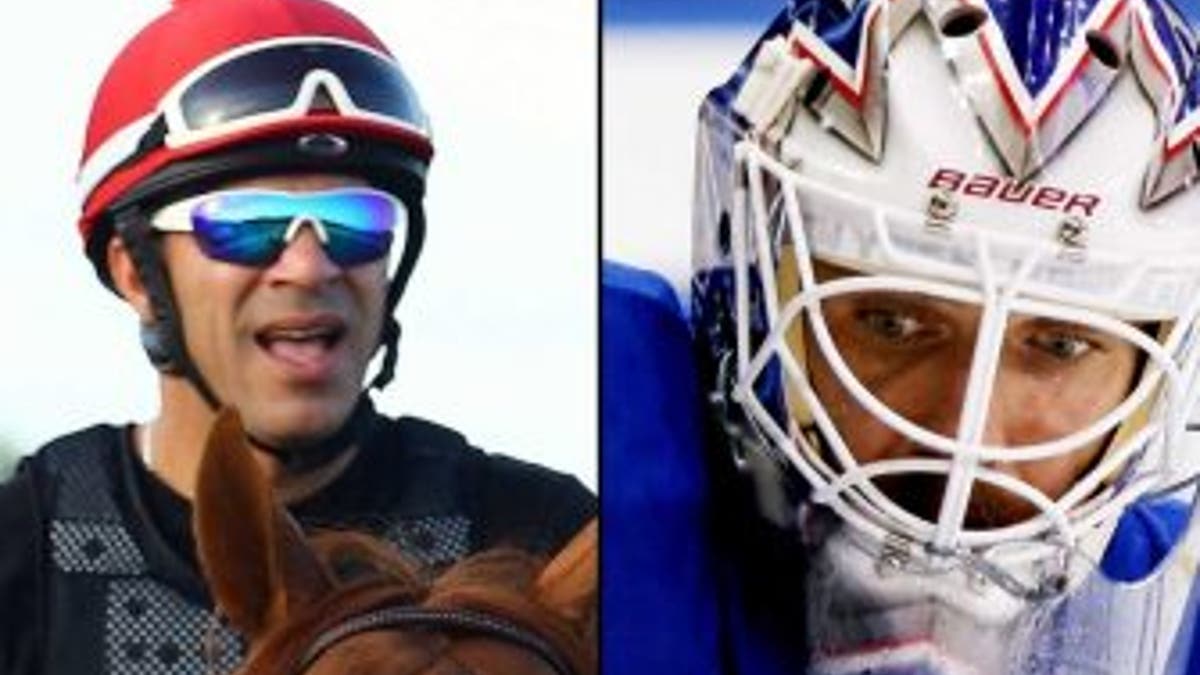 If you've visited or lived in New York City, you've seen how inflated the cost of everything in the Big Apple can be, from hotels and restaurants to Broadway tickets and parking. So when two of the world's most anticipated sporting events come to town, it probably goes without saying that tickets won't be cheap.
When it comes to getting in the door for either the Belmont Stakes or the Stanley Cup Final, however, even those with deep pockets might find cause to pause, as many seats on the secondary market are selling for more than the monthly rent at New York City high-rise apartment — or at least a small studio, anyway.
The get-in price to see California Chrome try to win the Triple Crown at the Belmont is as low as $12.90 on StubHub, for a general admission grandstand ticket. But that's far from a guarantee that you'll be able to even smell a horse from downwind, much less see the action. Plus, you'd likely have to invest an entire day in securing a seat or spot worth standing.
Ticketed seats in the third-floor grandstand at Belmont Park, meanwhile, start at a hair under $200, and a seat in the second-floor grandstand was fetching a minimum of $220 as of Monday morning.
For a view a little closer to the action, in the "preferred grandstand" area, buyers could pay as little as $216, but that would put them in the upper deck, near the 1/16th pole, with the tickets only getting more expensive, the lower and closer to the finish line they get — with sellers asking for well over $1,000 for a third-floor ticket near the wire.
If you're a real big spender, though, you could just pony up for a box seat, the cheapest of which is currently selling for $2,100, with many costing significantly more. Or a table at the Garden Terrace Restaurant, which can be purchased for anywhere from $2,425 to $4,375 — or roughly $1,000 to $1,800 per minute of race time.
Thoroughbred racing not your taste? Or looking for something to do with your winnings from the Belmont? Well, it won't be any cheaper to get into Madison Square Garden for the Rangers' first home Stanley Cup Final games in 20 years, either. Already, tickets to Game 3 next Monday are starting at $1,132 on StubHub — and that's for a 400-level seat, which is not necessarily close to the action.
Accordingly, the views get more costly the closer to the ice they are, and while you can grab a lower-bowl seat for as cheap as $1,588, while supplies last, any lower-bowl seat along the sideline will command at least $2,000. For a good seat behind the Rangers bench, in the lower portion of Section 106, you'd have to part ways with at least $5,800, which is a lot of dough for the privilege of staring at Alain Vigneault's back for three hours.
So with all of that in mind, I know exactly what I'd do if I were a Rangers fan with face-value tickets to a game at MSG. I'd sell those bad boys, then follow SB Nation's lead and fly to LA for Game 1 and watch Rangers-Kings there.
It might make me a bad fan, sure, but I'd have plenty of fun watching my team, I'd get a cross-country vacation out of the deal, and if I played my cards right, I might also come back to New York with enough leftover pocket change for a new TV for the home games and a bad seat at the Belmont. And what could be better than that?