Germaine de Randamie stripped of UFC title; Cyborg vs. Anderson official for UFC 214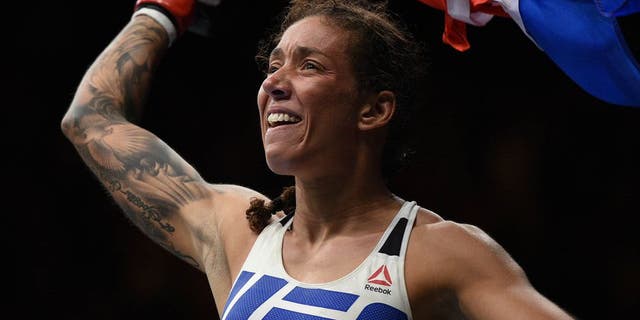 NEWYou can now listen to Fox News articles!
The UFC has officially stripped Germaine de Randamie of her women's featherweight title after she refused to face top ranked contender Cris "Cyborg" Justino.
In May, de Randamie, via her management team at Suckerpunch Entertainment, said that she would not entertain a fight with Cyborg over accusations of performance enhancing drug use.
Subsequently, the UFC has decided to strip her of the 145-pound title that she won in February with a decision victory against Holly Holm.
FOX Sports had previously reported that a fight between Cyborg and Andersonw as in the works for the July 29 card and now the matchup is official.
Anderson joins the UFC from Invicta FC where she was the reigning featherweight champion after defeating Charmaine Tweet earlier this year.
Cyborg and Anderson had both lobbied for a fight at UFC 214 and now they will get their wish as de Randamie is no longer champion and a new featherweight queen will be crowned in July.
As for de Randamie, she's expected to return to her natural bantamweight division after a lone fight in the UFC at 145-pounds.
Josh Hedges/Zuffa LLC | Zuffa LLC via Getty Images