Gerald McCoy says he needs to put the team on his back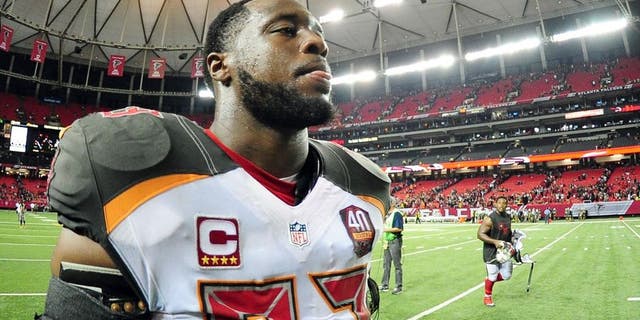 Gerald McCoy has struggled to this point in 2015, and he has no problem admitting to that. What he does have an issue with, is how he's been unable to fix the issue to this point.
While he's been bruised and battered throughout the first half of the season, McCoy refuses to use that as an excuse, and instead is focused on trying to lead the team to a few victories. Or, as Justin Pawlowski of Scout.com reported, McCoy wants to put the team on his back.
"If I'm going to be the guy, I have to be the guy week-in and week-out," McCoy told Scout.com. "I can't have ups and downs. I'm not allowed to; it's just what comes with it. I can accept that, I don't mind that. Put the team on my back and let's go. That's who I am."
Well, McCoy has always been a leader for the Buccaneers, but we've obviously seen Jameis Winston step up nicely and fill that role, at least for the offensive unit. For the defense, it's more of an expectation than a hope that McCoy will turn things around and get the ball rolling soon.
MORE NEWS: Want stories delivered to you? Sign up for our NFL newsletters.