Gerald McCoy: 'I haven't been this frustrated with myself in a while'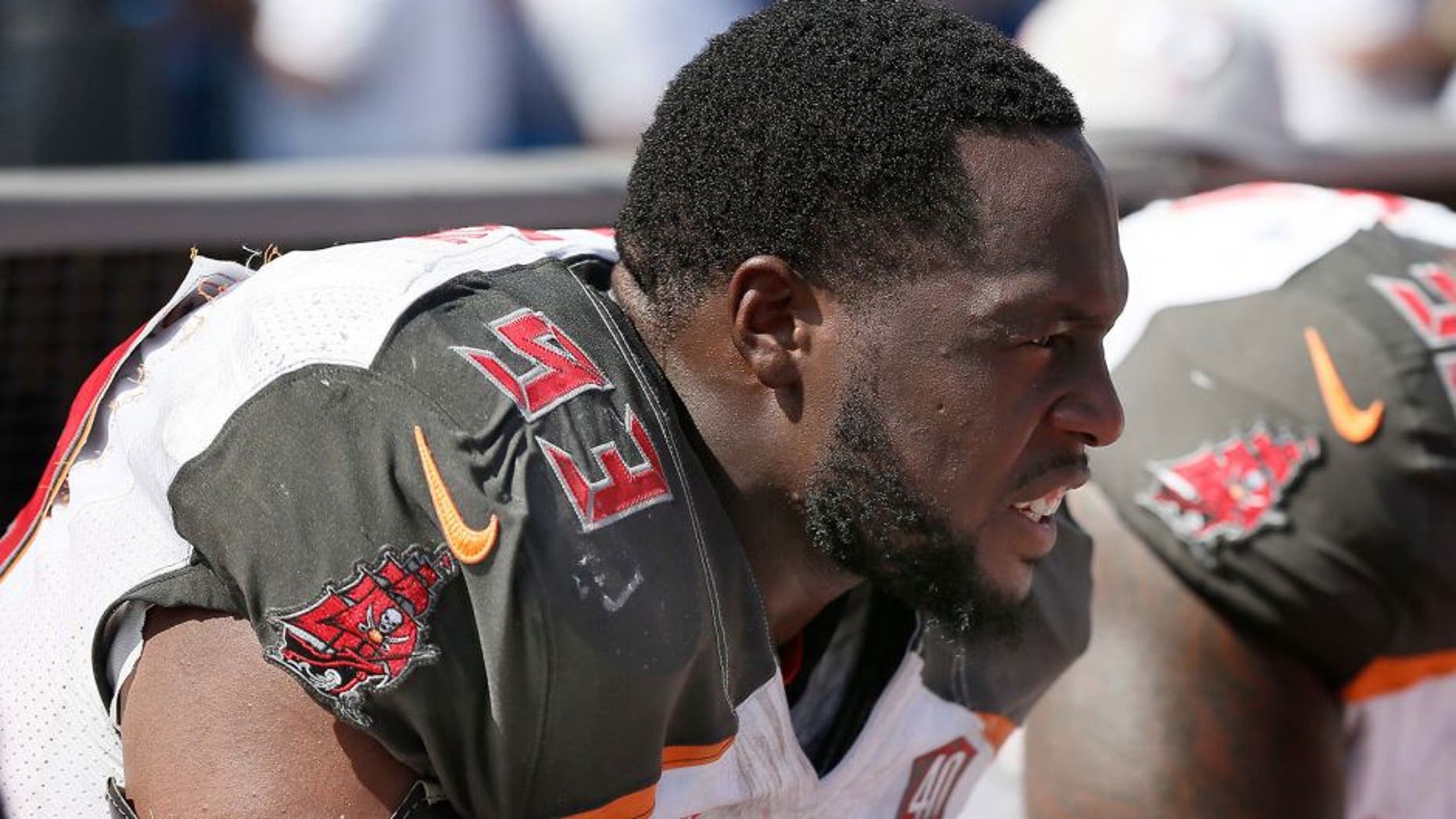 Pro Bowl defensive tackle Gerald McCoy has had a rough go of it to start the 2015 season. While he hasn't been able to show up much in the box score or make a massive impact like we've seen in the past on the field, the frustration is obviously mounting for him.
According to Rick Stroud of The Tampa Bay Times, McCoy hasn't been this frustrated with himself in quite a while.
"When I woke up this morning, I was sitting in the bed thinking this frustration I have with myself feels like my first and second year,'' McCoy said. "I haven't been this frustrated with myself in a while. But I am. There's not a fan, coach or media member that can be as frustrated with me as I am with myself. I understand that me being a franchise player, I have to do more. I understand that. That's where a lot of my frustration comes from. That's where a lot of it came from yesterday. I know I have to be better and I just needed time to cool off.''
After a tough loss to the New York Giants, their second loss in the last three games, Tampa Bay is looking for answers currently. As Stroud points out, McCoy has just four tackles and no sacks in his last three games, so it's obvious why he's frustrated.
Time will tell, but it's probably a safe bet that a player as talented as McCoy will get things turned around sooner than later.
MORE NEWS: Want stories delivered to you? Sign up for our NFL newsletters.