Geno Smith didn't owe Enemkpali: 'Biggest misconception in America'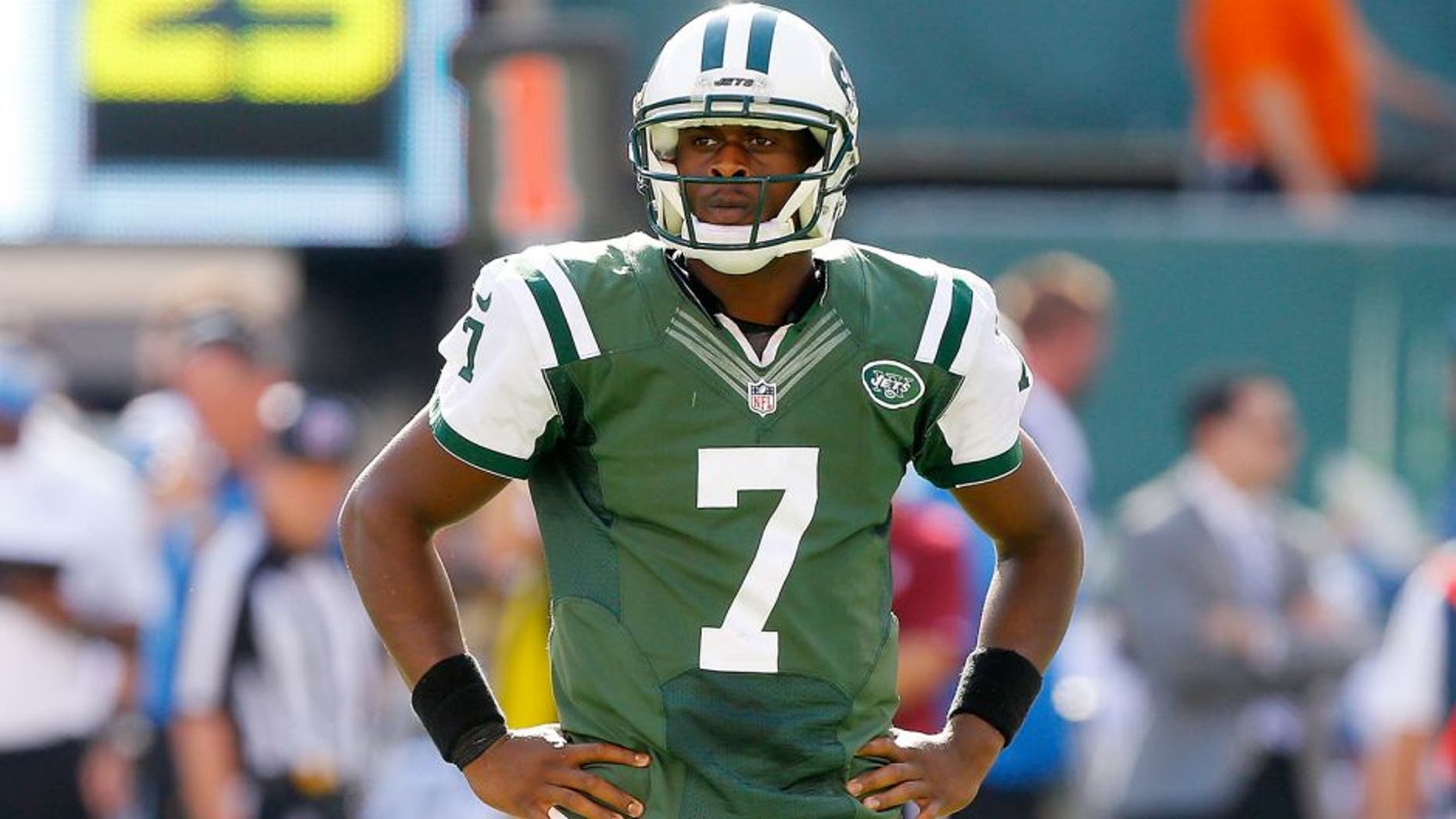 Geno Smith is adamant that he didn't owe IK Enemkpali any money. Jim McIsaac Getty Images
On Tuesday, Geno Smith was asked several questions about IK Enemkpali being named a captain for the Bills by Rex Ryan. He firmly stated that it doesn't bother him and he doesn't take it personal, but he's unsure if he'll talk to Enemkpali on Thursday night when the two teams square off.
Additionally, Smith shed a bit of light on the cause for the sucker punch, but he didn't get into much detail. One thing is for sure, though: He didn't owe Enemkpali $600.
"I didn't owe him," Smith said via Kimberly Martin of Newsday. "No. That's the biggest misconception in America."
Smith owing Enemkpali money for a trip that he was unable to make was the supposed reason for the sucker punch in the first place. With Smith adamantly denying that report months later, it's unclear why Enemkpali punched him -- and Smith won't give the reason.
"It's nothing that has to be explained. The story's already written," Smith said. "I'm not here to make statements about that. I'm really not. I'm more focused on football. I have a normal life that I live. I'm not worried about IK."
According to Smith, everyone can put to rest the idea that he owed Enemkpali money and it's not worth anyone's time to ask about it more. The world may never know what led to the punch heard around the world.