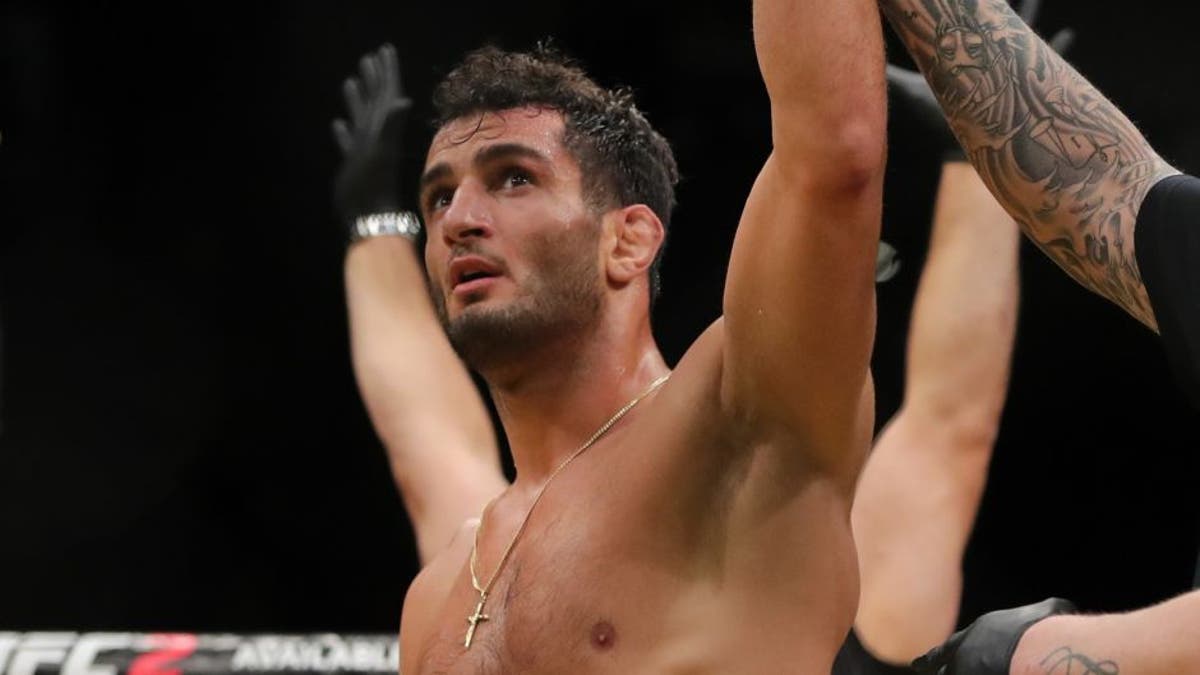 Ever since Gegard Mousasi fell to Uriah Hall last September, he's been gunning for revenge.
On Saturday in Belfast, Northern Ireland, Mousasi got his chance and made the most of it with a blistering first-round TKO in the night's main event.
The last fight served as a major setback for Mousasi, who was riding a two-fight win streak going into the first bout with Hall before he suffered a shocking knockout loss. Since that time, the Dutch kickboxing specialist has won three more consecutive fights before a short-notice opportunity came up to get the rematch with Hall on Saturday.
Despite winning the last fight, Hall came in as a decided underdog but looked confident on the feet as he went after Mousasi as soon as the fight began.
Best known for his flashy and creative striking attack, Hall looked for several spin kicks in the early going, connecting on at least one shot that cracked Mousasi on the jaw. To his credit, Mousasi seemingly walked through that strike and kept up his pursuit of Hall across the Octagon.
What started out as a fairly even matchup on the feet, quickly gave way to an advantage for Mousasi on the ground after he literally dragged Hall to the mat following a clinch against the cage.
Once Mousasi had Hall on the mat, he unleashed a series of hard strikes that continuously slipped through his opponent's defense. Referee Marc Goddard kept a close eye on the action while Mousasi unloaded punch after punch with Hall doing virtually nothing to escape the position.
The barrage of unanswered punches finally forced Goddard to step in and stop the fight as Mousasi jumped to his feet in celebration after earning an impressive first round finish at 4:37 in the opening round.
The victory not only gave Mousasi four straight wins in the middleweight division, but it allowed him to exorcize a particularly nasty demon that haunted him ever since he fell to Hall last year.
"I have to give respect for Uriah for taking the fight, giving the rematch. We're athletes, I have nothing against him," Mousasi said while addressing Hall after the fight.
Mousasi said before stepping into the Octagon on Saturday that the rematch with Hall was more about a personal victory than taking a step ahead in the middleweight division.
Now that he got the win, Mousasi is turning his attention back to the top fighters at 185-pounds and with only a few people ranked ahead of him currently, he knows a title shot is not far away.
"Whoever has the belt. I'm coming," Mousasi said. "Yoel Romero is style wise the most difficult for me but I need an elimination fight now or a title shot. Whatever the UFC says."