Frustrated Kevin Durant says he's going to say how he feels from now on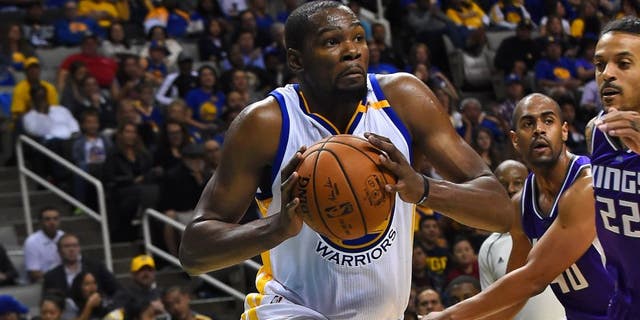 The spotlight might be getting to Kevin Durant. The Golden State Warriors star believes a lot of what he says gets lost in translation, pointing the finger at the media for twisting his words.
So Durant has a plan to combat this interference -- tell it exactly like it is.
"Man, whatever I say is going to be twisted up," Durant said Tuesday, via CSN Bay Area. "So I can't . . . I'm just going to say how I feel from now on. People that know me know what I mean, so it is what it is. Anything I say will be twisted up and be a headline. So it is what it is."
Durant has been the center of attention since free agency over the summer, when he opted to leave the Thunder and head to the Bay Area. Many pundits accused him of taking the easy way out, making it all but a certainty that he will capture his first NBA championship with the odds-on favorite Warriors.
Some wondered if his decision to leave Oklahoma City had anything to do with perceived on-court friction with Russell Westbrook. Durant has denied this claim, maybe trying to be politically correct. Could a more blunt Durant reveal details regarding his relationship with Westbrook?