Francis Ngannou reveals which former UFC champion he wants to fight next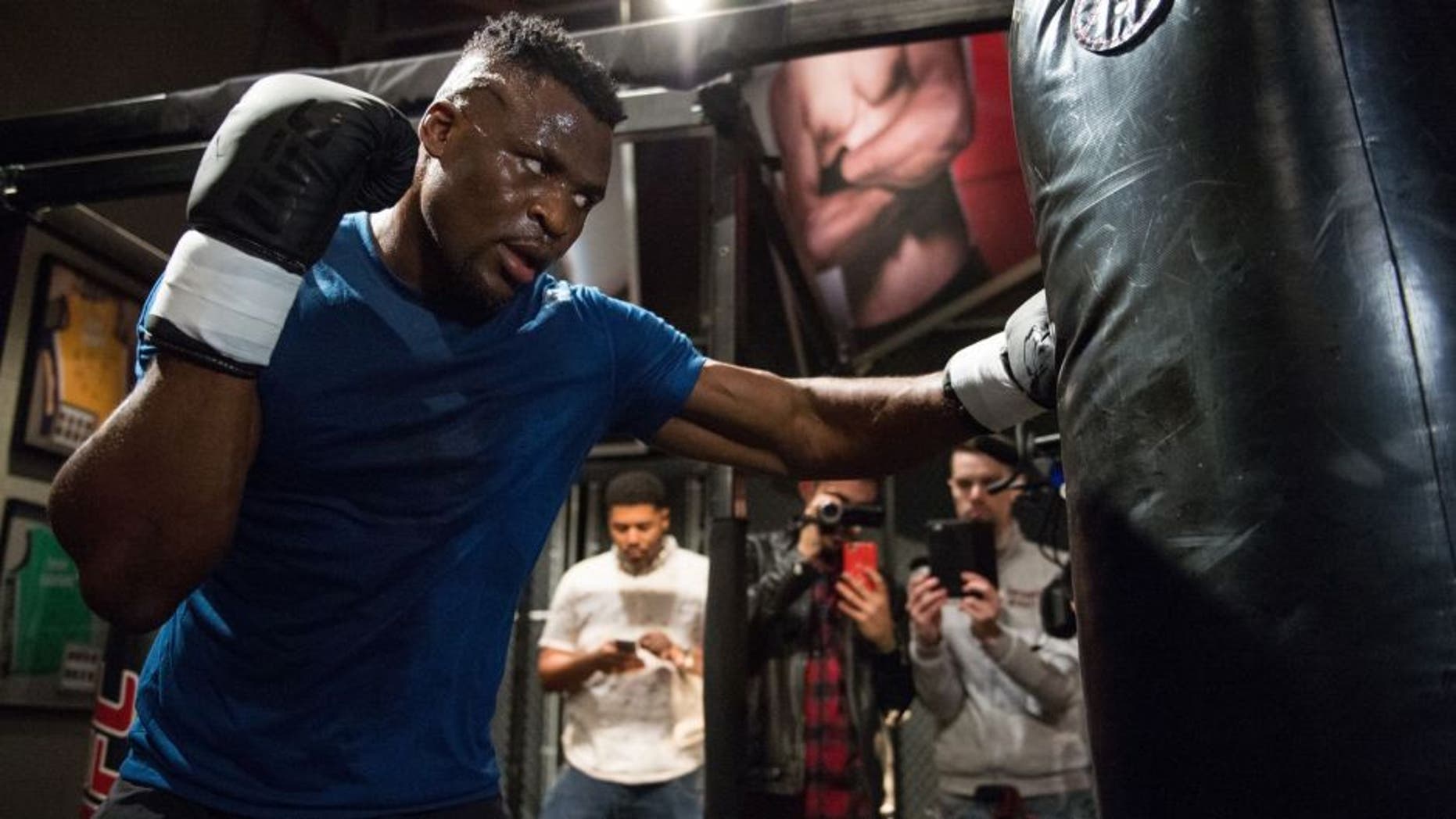 Francis Ngannou is relatively new to mixed martial arts but the rising heavyweight star believes he's ready to take on some of the best fighters the sport has to offer.
During an open workout in Las Vegas, Ngannou expressed a desire to fight a few former UFC champs now that he's cracked the heavyweight top 10.
"Now, I am [ranked] No. 6, so I need someone [higher], like [Alistair] Overeem, [Cain] Velasquez or [Junior] Dos Santos." Ngannou told FOX Sports.
Ngannou made quick work of former titleholder Andrei Arlovski in late January for his fifth straight win, all of which have come by way of KO, TKO or submission.
Following the win, rumors swirled as late as last week that the UFC was considering pairing Ngannou up with heavyweight veteran Stefan Struve or even second-ranked Velasquez. Ngannou isn't sure about the Struve reports but a fight with the former champion is at the top of his priority list.
"I don't know about that [fight]." Ngannou said. "Something that I know, I would like to fight Velasquez. Next. Either Velasquez or Dos Santos."
Regardless of the rumors, Ngannou has his sights plainly set on the top 5 of a division where three of the fighters have worn UFC gold at some point.
And "The Predator" is eager to get in there to see exactly how he measures up against the best heavyweights in the world.
"We have very good fighters [at heavyweight]," Ngannou said. "Overeem is very good, and now he changed his style. He has a smart style. We have Dos Santos, Velasquez, Werdum. We have many good fighters. That is why I want to fight them, to prove that I am a very good fighter."
Another name that continues to come up for Ngannou is seventh-ranked Derrick Lewis, who has won six straight fights and seen his rise coincide with the Cameroonian's. Ngannou isn't keen on looking backwards though.
"Derrick Lewis, I don't think, right now, is going to [help my ranking]. I find someone who is in front of me.
When asked if he was at least impressed by Lewis' abilities in the Octagon, Ngannou's answer was short and sweet.
"No, I'm not impressed by him," Ngannou said with a smile. "He's too slow for me."