FOX Sports North Midweek Stock Report for Sept. 30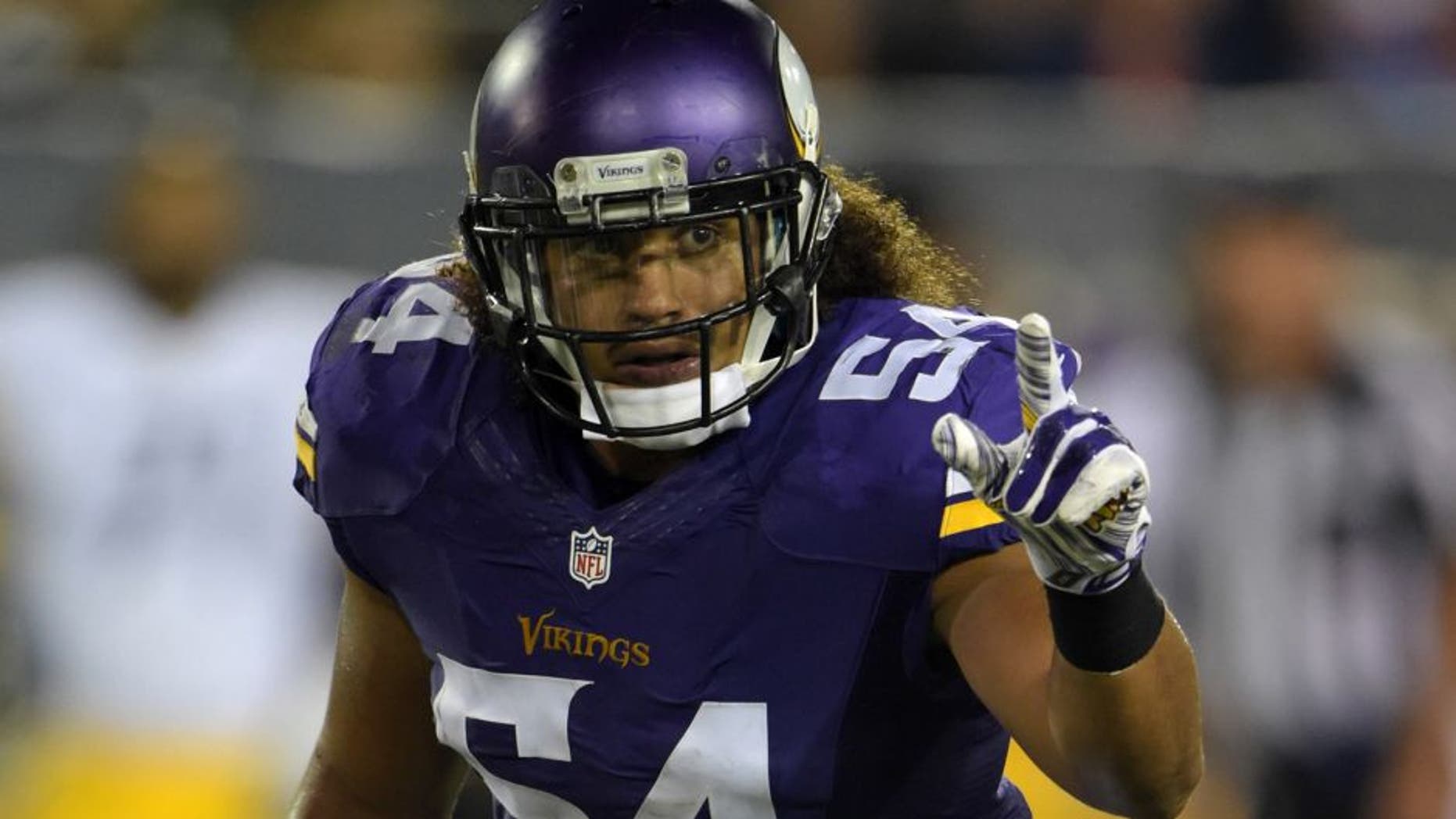 Every Wednesday, FOX Sports North takes a look at which athletes' stock is trending up and whose is trending down.
In other words, who is making a meteoric rise -- like a Super Blood Moon -- and who appears headed south, like a Minnesota loon.
With that in mind, let's "take stock" of the current sports scene in the Land of 10,000 Lakes, shall we?
Eric Kendricks
The Vikings' rookie linebacker roamed the field with ferocity in last Sunday's 31-14 rout of San Diego. The 23-year-old, who was a second-round pick out of UCLA in the 2015 NFL Draft, registered a team-high nine tackles, as Minnesota's defense harrassed San Diego all day. Kendricks has recorded 15 total tackles this season, fourth-best among Vikings defenders.
Everson Griffen
This 27-year-old Vikings defensive end is coming into his own this season, evidenced by a sack total (3.0) that currently ranks fifth-best in all the NFL. Griffen terrorized San Diego's Philip Rivers for much of the day last Sunday, ringing up a game-high 1.5 sacks as Minnesota's defense ruled the day. Griffen has 11 total tackles this season.
The Vikings' punt-coverage unit
Minnesota has largely controlled the field-position battle over the last two weeks, and one major reason for that is the squad's kick-coverage unit, particularly on punts. Minnesota's opponents are averaging just 0.5 yards per punt return this season, with a long return of . . . two yards. Punter Jeff Locke has had six punts downed inside the 20-yard-line.
The Minnesota Twins' collective immune system
A virus ran rampant through the Twins clubhouse recently, wreaking havoc. Among the players effected: pitchers Phil Hughes, Brian Duensing and Kevin Jepsen, along with third baseman Trevor Plouffe. Hughes received an IV on Monday, yet still was forced to miss a start in Cleveland. We're guessing Purell will be in heavy demand at Target Field this weekend . . .
The health of the Gophers
Head coach Jerry Kill has recently lamented how decimated his roster has become by injuries, and last Saturday's narrow, 27-24 win over Ohio didn't help matters. Minnesota ended the game with the following members of the secondary ailing: Briean Boddy-Calhoun (knee injury), KiAnte Hardin (ankle), Damarius Travis (hamstring) and Antonio Johnson (concussion). Receiver Drew Wolitarsky (concussion) also got dinged up. The Gophers had already been dealt a big blow on Sept. 14, when starting left guard Jon Christenson underwent a knee surgery that will sideline him at least a couple more weeks.
Charles Johnson
The Vikings wideout appeared poised for a breakout campaign in 2015 coming out of the offseason, but has been largely irrelevant so far. Johnson had one catch for nine yards last Sunday, and was sidelined for much of the game due to a rib injury. The 26-year-old has just six catches this season, for 46 yards and zero touchdowns.
Follow Kelly Beaton on Twitter