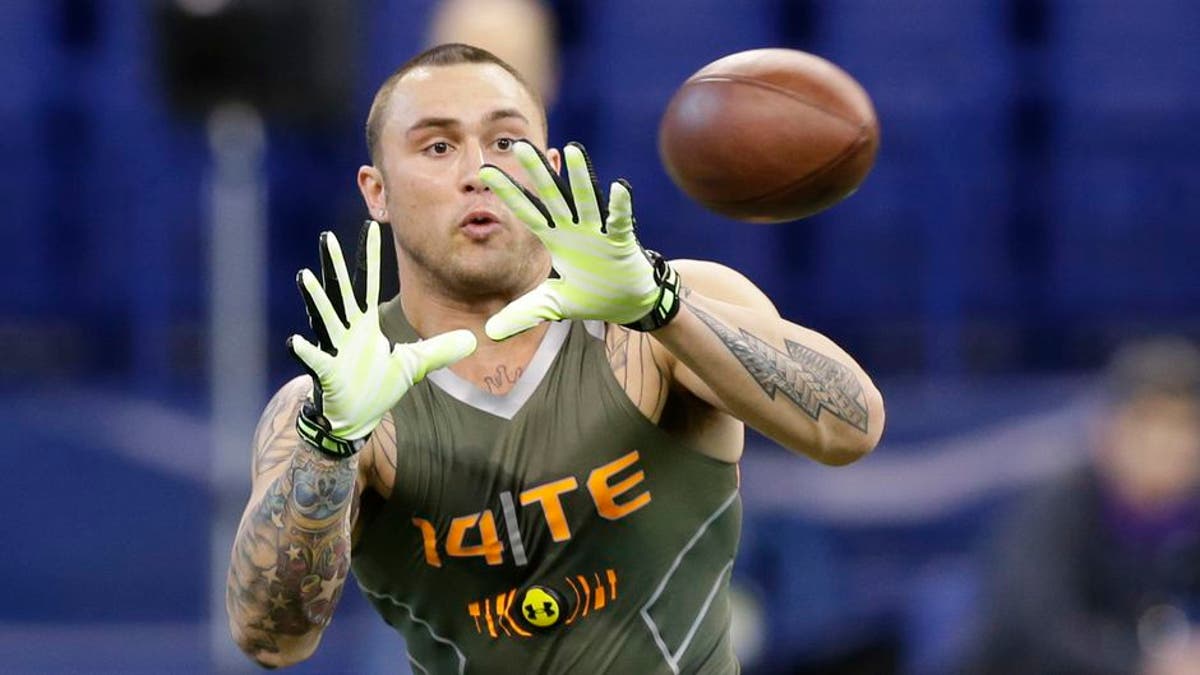 Colt Lyerla, a former tight end at Oregon, has escaped from a county jail in the stateand authorities have issued a warrant for his arrest, The Oregonian reported Friday.
Lyerla was two months into a six-month sentence for heroin possession, when he apparently opened and fled through a first-floor window at the minimum security Washington County Community Corrections Center in Hillsboro. An alarm went off at the facility, triggering a headcount Lyerla was the only one not there. He'll now face a second-degree felony charge and won't be allowed to return to a minimum-security facility, an official told the Oregonian.
The 24-year-old Lyerla grew up in Hillsboro and was a high-school star there before signing with the Ducks. He recorded 13 touchdowns and 565 receiving yards with Oregon, mostly in 2011 and 2012, before quitting the team after appearing in just two games in 2013, citing "personal reasons." He went undrafted and briefly caught on with the Packers in 2014, but he suffered a knee injury and never played in the NFL.
He's had a slew of run-ins with the law since then including two this year with allegations ranging from drugpossession to passing counterfeit bills.He was sentenced in March to six months in jail stemming from a heroin possession charge.