Former NHL player Craig Cunningham collapses prior to AHL game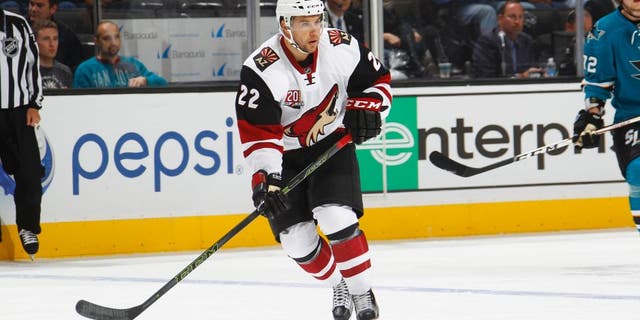 Former NHL player Craig Cunningham collapsed on the ice prior to the Tucson Roadrunners' scheduled game on Saturday.
Tucson.com reported Cunningham, the team captain, suffered a medical emergency.
Cunningham appeared to convulse after hitting the ice. Medics worked on Cunningham, who was lying on his back, and cut away his jersey. They performed chest compressions before moving him off the ice and into an ambulance.
The Arizona Coyotes released a statement:
"Arizona Coyotes center Craig Cunningham suffered a medical emergency on the ice prior to the start of tonight's game between the Tucson Roadrunners and the Manitoba Moose at the Tucson Convention Center. Cunningham was taken to a local hospital where he is receiving medical treatment. Our thoughts and prayers are with Craig and his family. We will provide a medical update once we receive more information."
Cunningham. 26, was drafted in the fourth round (97th overall) by the Bruins in 2010, Cunningham had three goals and eight points in 63 NHL games.
Cunningham has four goals and nine assists in 11 games this season for Tucson, the Coyotes' top farm club.
The game between the Roadrunners and Moose was postponed. No makeup date was announced.
Fellow players immediately took to social media wishing their fellow player well.