Former Michigan star Jabrill Peppers leaves no doubt about his position in the NFL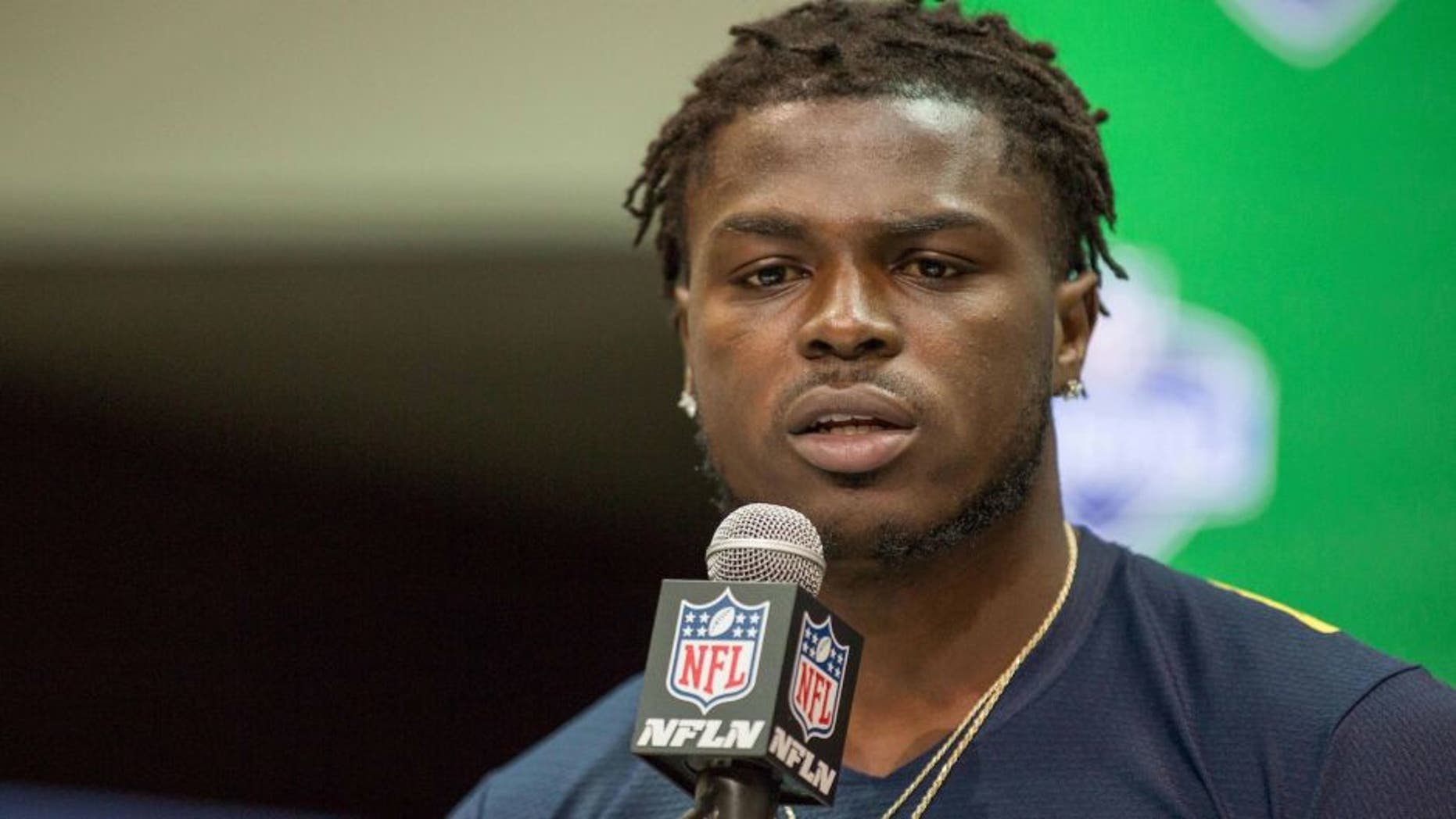 Jabrill Peppers was a Heisman Trophy finalist this past season, but no one's entirely sure where he'll play in the NFL. Is he a safety? A linebacker? Possibly a running back?
All of those positions have been discussed as potential fits in the pros, but the former Michigan standout has no doubts about where he should play. He declared as much Saturday at the NFL Combine when he addressed the debate with reporters.
"What do I look like?" Peppers said, via the Detroit Free Press. "I'm a safety."
Peppers played a variety of positions at Michigan. He starred at safety, nickel back, and most recently, linebacker. Obviously, he was a playmaker at all three positions, but the NFL is a different animal.
He weighed in at just shy of 5-foot-11, 213 pounds, which is likely too small to hold up at linebacker in the pros. He's working out there at the Combine on Sunday, and is certain to be one of the fastest and smallest players working out in that group this weekend.
That's simply because of a formality, considering he was listed at linebacker with the Wolverines. As a result, he has to work out with the linebackers, but that's not the only spot where he'll put in work.
Peppers will also join the defensive backs on Monday for on-field work, showcasing his skills as a potential safety.
"Free or strong (safety), I'm very fast, I'm stronger than the typical DB, tougher than a typical DB, seeing as I played linebacker in the Big Ten at 200 pounds. So anywhere from nickel, I can play some corner still, so we're going to see," Peppers said.
One of the biggest questions about Peppers' game is his ball skills. He had just one interception at Michigan and 11 passes defensed, which aren't exactly what you want out of your starting safety, and potential first-round pick.
He'll attempt to put those doubts to rest in his on-field workouts, showing that he can track the ball and make plays when it's in the air. When he does get the ball in his hands, he can take it to the house.
"(They're) telling me I'm very dynamic with the ball in my hands," Peppers said.
He showed that as a punt returner, averaging 14.8 yards per return with one touchdown, as well as another that was called back due to a penalty.
Regardless of where he plays, Peppers figures to be a dynamic playmaker in the NFL. It's just a matter of the team that selects him having a plan for where he'll play, and how they'll deploy him defensively.