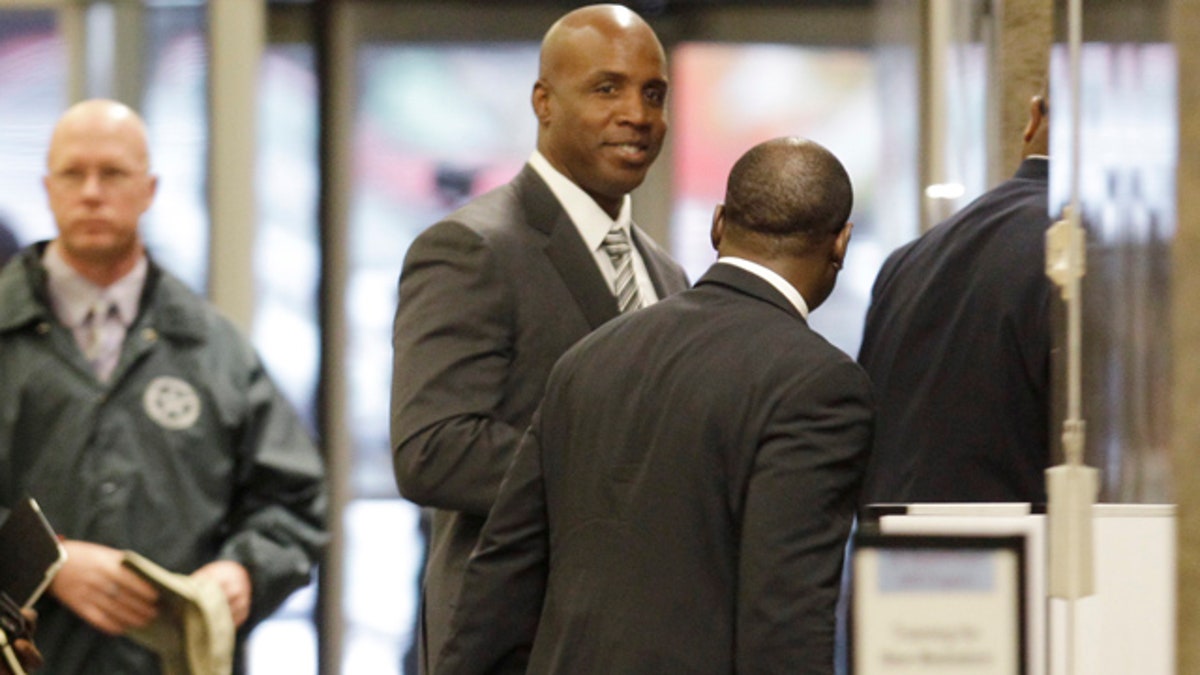 SAN FRANCISCO -- The government's star witness in the Barry Bonds perjury trial has testified that he saw the home run king's personal trainer leave Bonds' spring training bedroom with a syringe in 2000.
Steve Hoskins said Wednesday that he saw Bonds and his personal trainer, Greg Anderson, leaving the master bedroom and he assumed that Anderson had injected the player with steroids. He testified that he saw the two disappear into Bonds master bedroom "once or twice" at each spring training over three consecutive years beginning in 2000.
Hoskins was a childhood friend of Bonds' and traveled with the slugger as an assistant between 1999 and 2003. Hoskins testified that Bonds' significant weight gain began to concern him so much that he secretly recorded a conversation with the trainer about steroids so he could convince Bonds' father, Bobby Bonds, that his son was using the drugs.