Former Bears defensive lineman Bryan Robinson found dead in motel room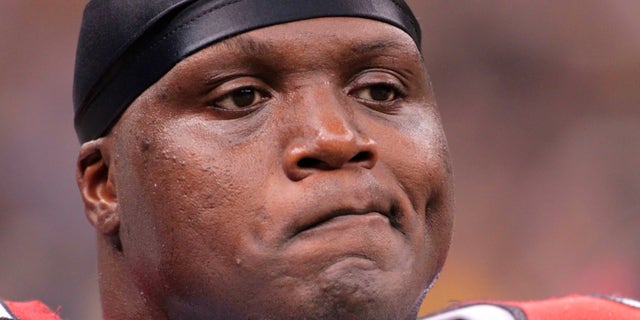 NEWYou can now listen to Fox News articles!
Former Chicago Bears defensive lineman Bryan Robinson has died, the team said Monday. He was 41.
Robinson was found in a Milwaukee motel room Saturday night. An autopsy done Monday by the Milwaukee County Medical Examiner's Office found no trauma, and the cause of death is pending results of toxicology tests.
In his room at the Midpoint Motel, staff said they found marijuana, a bottle of whisky and two bottles of Jungle Juice Plus, a popper that includes acetone and nitrate, the Chicago Tribune reported. Staffers said he'd checked in with an unidentified male who left hours before they found Robinson dead.
Robinson, of Gurnee, Illinois, was pronounced dead around 10:15 p.m., the medical examiner's office said in a statement.
Robinson played for the Bears from 1998 to 2003 and was an anchor on the defensive line for the 2001 NFC Central Division champion team. One of Robinson's most memorable games for Bears fans was on Nov. 7, 1999, the first game the team played after the death of Hall of Fame running back Walter Payton.
Robinson blocked a 28-yard field goal attempt by Green Bay's Ryan Longwell as time expired to preserve a 14-13 victory at Lambeau Field and snap a 10-game losing streak to the Packers.
"I think Walter Payton actually picked me up a little bit and boosted me up in the air because I can't jump that high," Robinson said after the game. "Walter had a lot to do with it. I know he did."
Robinson joined the St. Louis Rams as an undrafted free agent from Fresno State in 1997. After the Bears, played for the Miami Dolphins in 2004, the Cincinnati Bengals from 2005-2007 and with the Arizona Cardinals from 2008-2010, a stint that included a trip to the Super Bowl.
The Associated Press contributed to this report.