Five things you need to know about the NASCAR season so far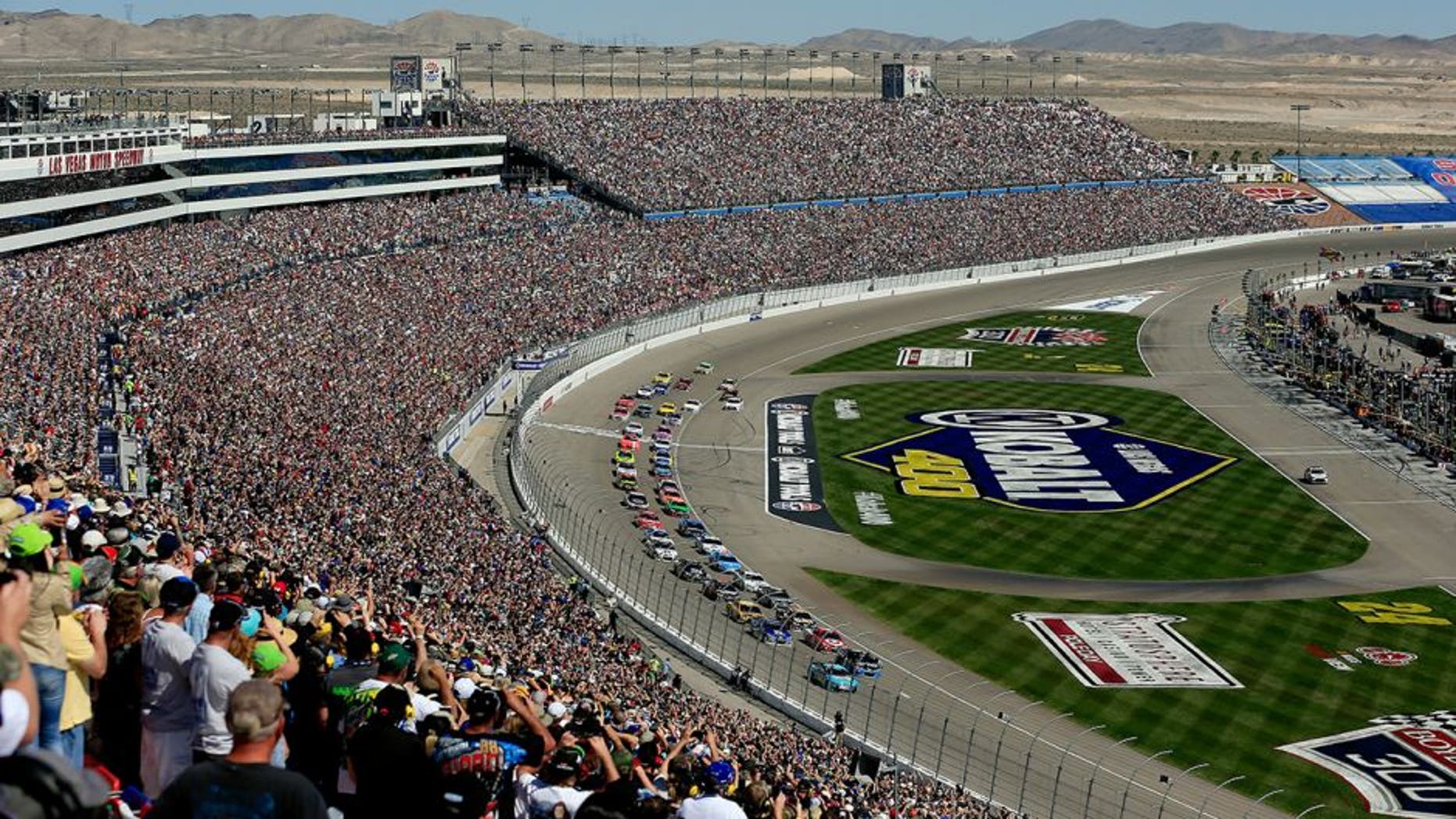 This week we head to the 1.5-mile Las Vegas Motor Speedway for Sunday's running of the Kobalt 400 NASCAR Sprint Cup Series race.
Here are five things you need to know about the NASCAR season so far:
The West Coast Swing -- Over the next three weekends, NASCAR will race at Las Vegas, Phoenix International Raceway and Auto Club Speedway. By the time the West Coast swing is complete, five points races will be in the books, at tracks measuring 1.0, 1.5, 1.54, 2.0 and 2.5 miles in length. That will give teams enough data that they'll know where they stand and where their competition does, too.
Since the advent of the current points system, about two-thirds of the drivers who are in position to make the Chase for the NASCAR Sprint Cup after five races go on to advance to NASCAR's version of the playoffs. And all of the drivers who were in the top six in points after five races in 2014 and '15 made it to the Chase.
Certainly, things can change -- Joe Gibbs Racing had a slow start last year before dominating the season -- but when the checkered flags falls at Auto Club, we'll know who is good and who has work to do.
SHR switch -- If you're a Stewart-Haas Racing fan and you're worried about the team's 2016 championship hopes after its early -- and shocking -- announcement that it's moving to Ford next year, don't be.
On March 1, 2012, Team Penske announced it would leave Dodge and move to Ford for 2013. As it turned out, despite its lame-duck status, the Penske squad wound up champions that season, with Brad Keselowski delivering the first -- and so far, only -- Sprint Cup driver's title for team owner Roger Penske.
Low downforce -- NASCAR's new low-downforce package will get another solid test this week in Las Vegas, a track very different than Atlanta, where the Sprint Cup Series raced last week. Drivers raved about the new package after last week's race, but with the first 210 laps all run under green-flag conditions, the field got pretty spread out. That likely won't be an issue this week.
To help get teams some extra track time with the package, NASCAR is conducting a test session at LVMS on Thursday, with cars on track from 9 to 11 a.m. PT and noon to 3 p.m.
Sunday's favorites -- There are three drivers in Sunday's race with multiple Cup victories at Las Vegas: Jimmie Johnson (4), Matt Kenseth (3) and Carl Edwards (2) figure to be very tough, as do Kevin Harvick, the other two Joe Gibbs Racing drivers Kyle Busch and Denny Hamlin, and Dale Earnhardt Jr.
I'm going to peg Kenseth as the favorite because he's led more laps (516) at Vegas and has the best average finish of 11.375 of any driver in the race. Plus I'm sure he still has a bit of a chip on his shoulder after the first two races of the year.
NASCAR Hall of Fame -- The same day Stewart-Haas Racing announced it's switching to Ford next year, the NASCAR Hall of Fame announced the names of 20 members who are up for election in the hall's Class of 2017. Given the timing, the news got buried, which is a shame. New on the list of nominees this year are Ron Hornaday Jr., Jack Roush, Ricky Rudd, Ken Squier and Waddell Wilson.
I believe all of these men will be voted in eventually, and I think the two most likely to get in on their first year of eligibility are Hornaday and Squier. Hornaday has won more NASCAR Camping World Truck Series races (51) and championships (four) than any other driver. That to me makes him a slam-dunk selection. And Squier's legendary career certainly speaks for itself.