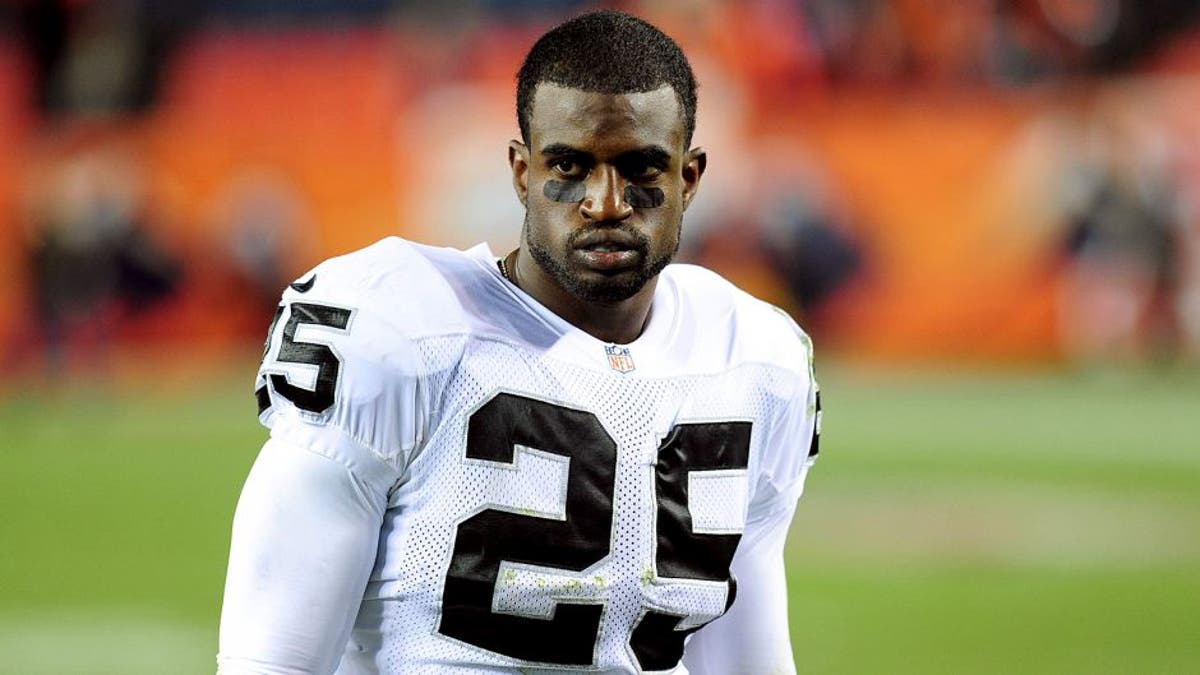 Reggie McKenzie didn't wage a free agency free-for-all like last year. Instead, the general manager doubled down on his draft-first philosophy and hedged his bet on the Raiders' youth movement -- moves that have Raiders fans excited about the future.
In the interim, McKenzie needs veteran starters to step up. These five Raiders are all relatively new to the team and could provide the type of example needed to help the Silver and Black grow.
Michael Crabtree, wide receiver
The former 49er went from team building block to outcast in one less-than-stellar season. His slide ended in Oakland, where McKenzie saw him as the perfect No. 2 receiver for young Derek Carr. We'll see how perfect the rumored locker room diva fits in with a new coaching staff. Even then, if Crabtree produces like he did last year, his $3.2 million cap hit will surely come off the books next offseason
DJ Hayden, cornerback
The AFC West is not the best division for shoddy cornerback play. That means Hayden should be feeling the squeeze in Oakland, where he's been relegated to nickel duty behind younger options. That's never a good sign for a young player and former first-round pick. And Hayden isn't exactly a cheap option; his $2.8 million price tag would make him one overpaid third cornerback.
Nate Allen, safety
The Philadelphia Eagles' secondary wasn't exactly a model of success in 2014. So, McKenzie up and paid its most inconsistent member -- Nate Allen -- like a top-of-the-line option. He had few choices; the safety market was abysmal. But if Allen doesn't turn it around in Oakland, McKenize will have only one option -- to admit he was wrong and cut ties.
Curtis Lofton, inside linebacker
Oakland fielded two tackling machines at either outside linebacker spot last season. McKenzie knew he had to upgrade in between Khalil Mack and Sio Moore, though, which semi-explains the Lofton addition. The former Saints 'backer will be asked to tackle and cover in coordinator Ken Norton Jr.'s defense. If he can't do one or both, McKenzie must deal with Lofton's lofty $7 million cap hit.
Menelik Watson, tackle
Menelik Waston has proven to be the ant-tackle during his Raiders tenure. He's raw, inexperienced, and not overly physical -- three traits the Raiders hope new line coach Mike Tice can correct. If not, he'll be another player in a laundry list of discarded former Raiders picks.
*All salary cap information courtesy of OverTheCap.com.