First full-time female NFL official participates in Texans-Saints preseason game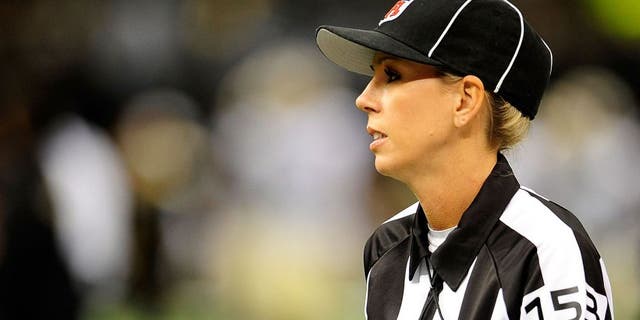 The NFL's first full-time female official participated as the line judge on Sunday in the Houston Texans-New Orleans Saints preseason game.
Sarah Thomas, who is a Mississippi native, has worked many training camps for the Saints over the past few years. Despite working preseason games in the past, she took center stage and was highlighted on Sunday's FOX broadcast.
"We've seen her progression more than any of the other teams have because she's been, I want to say, at seven or eight of our training camp in the last nine years," Saints coach Sean Payton said when she was announced as a full-time official. "So she's ready. I think that'll be just the experience of being in your first year and the adjustments any first-year official will have."