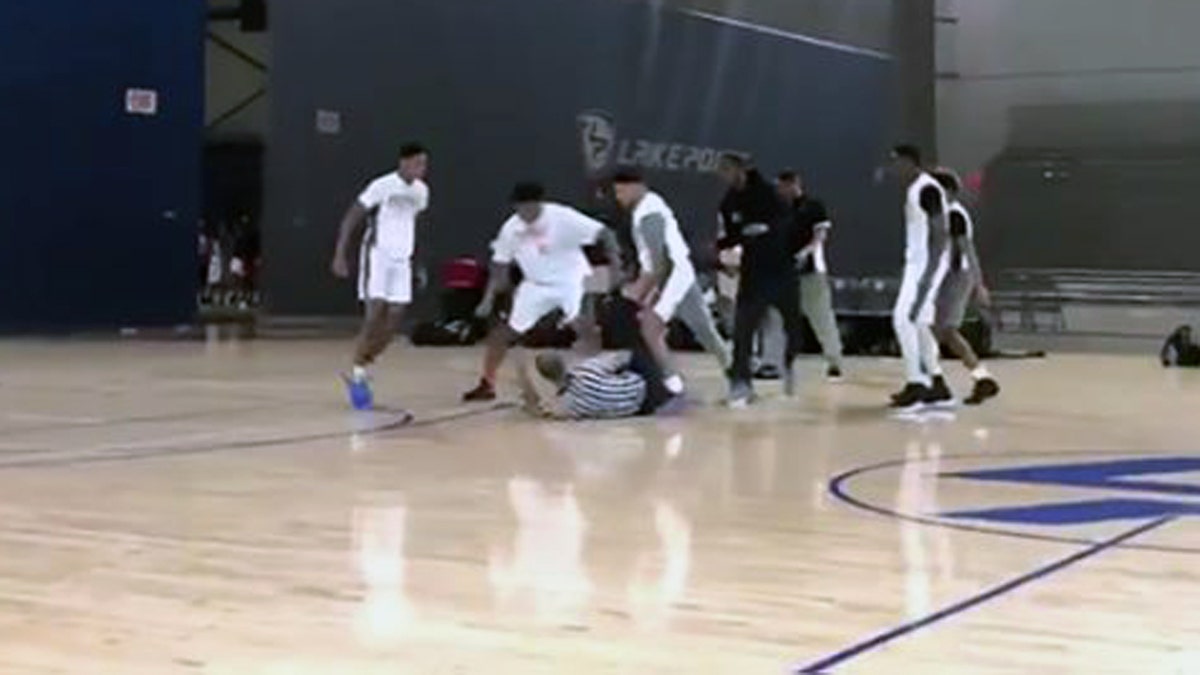 An AAU basketball tournament outside Atlanta turned into a massive brawl over the weekend as players and officials came to blows and clips of the melee posted on social media went viral.
According to Yahoo! Sports, the fight happened in the closing seconds of a game between the Houston Raptors and Chicago-based R.A.W. Athletics. WXIA reports that that game was taking place at the LakePoint Champions Center in Cartersville on Sunday morning.
Footage posted on Twitter have been viewed hundreds of thousands of times.
"Clip I received...team actually jumps the refs!" Doug Jones tweeted when sharing one video. "Can't make this up...see for yourself!"
He also posted a second video, writing, "Unbelievable!!!"
R.A.W. Athletics coached Howard Martin defended his players, claiming one of them was attacked by a referee.
"Everyone tried to break it all up, then the ref's father (who was working a game on a different court) ran over to our court and rushed our guys..everyone in the gym, the other team and the directors saw everything," the coach of the Chicago team claimed in a tweet.
WXIA reports that his statement "was not well-received by those with video access to the brawl, believing the referees had been intimidated throughout the game, leading up to the various fights."
The LakePoint Champions Center said in a statement that it is "disappointed in the incident that occurred this morning at The Association basketball tournament."
"Behavior like this by any party will not be tolerated," it said.