Ferentz: Iowa Hawkeyes might never return a punt again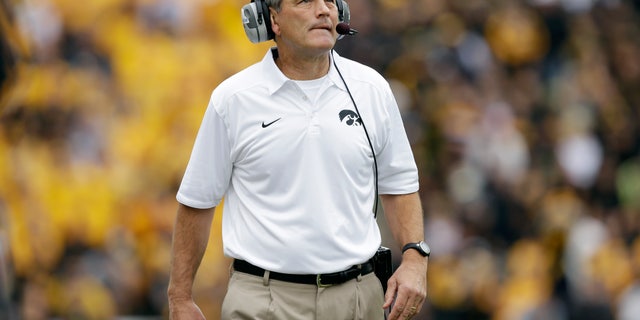 IOWA CITY, Iowa – Everyone thought Iowa coach Kirk Ferentz was joking last weekend when he said the Hawkeyes might never return a punt again.
Ferentz wasn't kidding.
Ferentz says he's leaning against sending blockers downfield to help set up returns after Iowa was burned by a fake punt in Saturday's loss to Michigan State.
Ferentz indicated Iowa might always use a punt safe formation in the future, with a returner charged simply with keeping punts from hitting the ground.
The Hawkeyes (4-2, 1-1 Big Ten) have allowed a number of successful fake punts in recent years, including one each in losses to Northern Illinois and the Spartans this season.
Iowa next plays at No. 4 Ohio State (6-0, 2-0) on Oct. 19.