Female kicker from Arizona awarded college football scholarship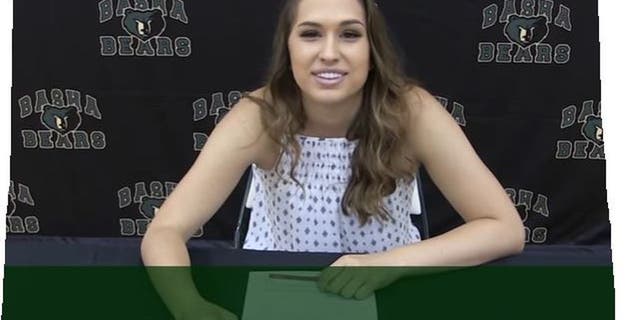 Former NFL quarterback Timm Rosenbach is currently head coach at Adams State in Colorado. He didn't make many headlines for getting the job. The school, however, should get some attention for the kicker it recently signed to a letter of intent.
Becca Longo of Basha High School in Chandler, Arizona, will attend Adams State and join the football team as a placekicker.
I contacted them during the season, and after the season I got contacted back by them, said Longo, who made 30 of 33point-after tries and connected on a 30-yard field goal as a senior. The offensive coordinator (Josh Blankenship), he told me he wanted me to come out for a visit.
I went on my visit and I absolutely fell in love.
Rosenbach was glad to add Longo.
"I never heard of it before," Rosenbach said about Longo being the first female in college football history awarded an NCAA football scholarship out of high school. "I don't look at it that way. My wife is a former pro athlete. I see her as a football player who earned it."
"It was like recruiting any other athlete," he added. "In Division II, we can see their workouts. To me, there is no doubt she can be competitive. She has a strong leg and she can be very accurate."
Her first extra point: