Ezekiel Elliott to appeal suspension, turn tables on accuser, report says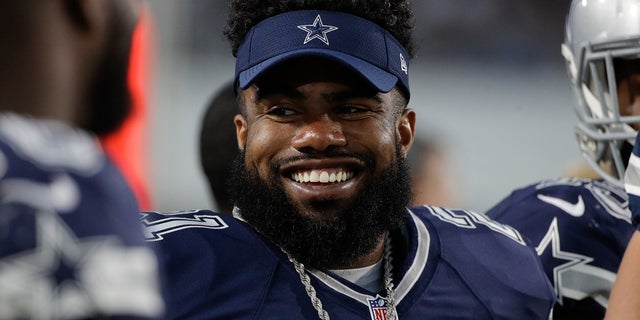 NEWYou can now listen to Fox News articles!
Dallas Cowboys running back Ezekiel Elliott is reportedly set to appeal his six-game suspension for alleged domestic violence, and could show evidence his accuser made racially-charged statements and threatened to "ruin" his life before she made the charges.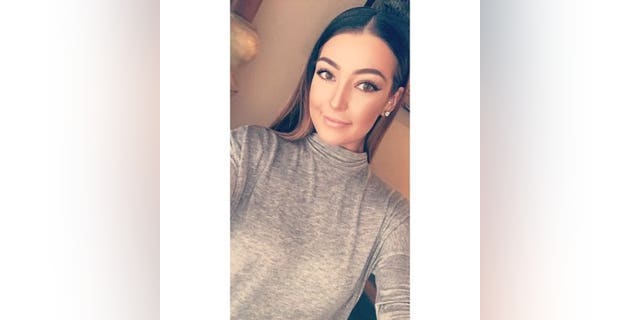 Elliott, 22, was suspended Friday by the NFL after the league conducted a yearlong investigation into allegations the league's leading rusher reportedly injured his former girlfriend, Tiffany Thompson, during three separate incidents last summer.
Elliott has three business days to file the appeal following the suspension and sources close to the running back told NFL Network he would file an appeal either Tuesday or Wednesday.
EZEKIEL ELLIOTT'S SUSPENSION COULD COST COWBOYS STAR NEARLY $2M
The NFL said in a letter to Elliott it believed he used "physical force" three times during a span of five days in a Columbus, Ohio, apartment last July, resulting in injuries to Thompson's neck, face, shoulders, arms, hands, wrists, hips and knees. Prosecutors in Columbus decided nearly a year ago not to pursue the case in the city where Elliott starred for Ohio State.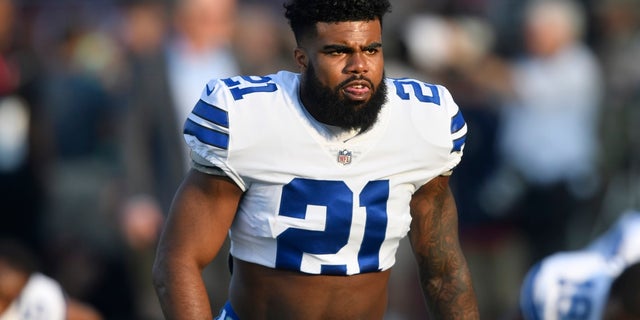 Robert S. Tobias, Columbus' city attorney, told USA Today: "I personally believe that there were a series of interactions between Mr. Elliott and [his accuser] where violence occurred. However, given the totality of the circumstances, I could not firmly conclude exactly what happened."
NFL Network reported Elliott filed a police report in September in Texas against Thompson. Elliott informed police Thompson called him "more than 50 times in less than eight hours," according to Deadspin.
Elliott said he told Thompson she could not contact him due to the ongoing investigation at the time but contacted him from a blocked number. Elliott also said Thompson "hacked into his email" and called numbers she discovered and contacted them to share "untruthful things that can hurt his image."
The Star-Telegram reported Thompson allegedly made a number of threats to Ezekiel after he told her not to come to his house on July 21, 2016, Thompson reportedly told Elliott in a text message: "Ok this is what you want? Ok then, I'm going to ruin your life. You will see. If I was you, I wouldn't go out tonight."
EZEKIEL ELLIOTT, DALLAS COWBOYS RUNNING BACK, SUSPENDED 6 GAMES FOR DOMESTIC VIOLENCE CASE
After Elliott barred her from attending his 21st birthday celebration in July, Thompson allegedly texted him saying: "that's worst decision you made in your life. I'm going to ruin you life now."
Elliott also told police that he is "100 percent certain" that on July 22, Thompson said to him: "You are a black male athlete. I'm a white girl. They are not going to believe you."
Other text messages allegedly seemed to show Thompson asked a friend of hers to lie about Elliott assaulting her on July 22.
Aside from the alleged assault, Elliott has had a string of off-field issues since the Cowboys made him the fourth overall pick in the 2016 draft. He was seen in a legal marijuana shop during the preseason in Seattle last year and was also involved in a bar fight in Dallas a week before training camp this year.
The NFL's letter to Elliott cited the Ohio case as well as an incident this past spring when Elliott was caught on video pulling down a woman's shirt while watching a St. Patrick's Day parade in Dallas. While not part of the decision on discipline, the league said that "inappropriate and disturbing" behavior reflected poorly on Elliott.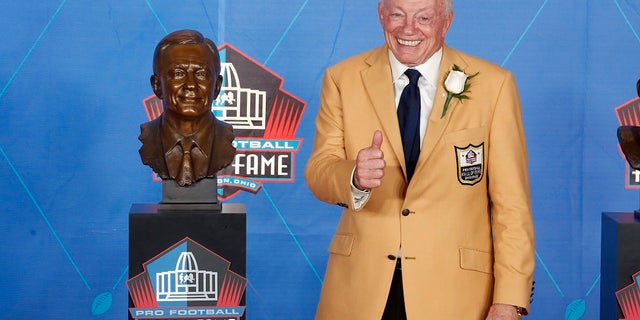 "When viewed together with the July incidents, it suggests a pattern of poor judgment and behavior for which effective intervention is necessary for your personal and professional welfare," NFL special counsel for conduct Todd Jones wrote.
Elliott posted a statement to his Twitter on Friday night, saying he was "both surprised and disappointed" by the NFL's decision and that he strongly disagrees with the league's findings. He also said he was "sincerely sorry" for the distraction and disruption he has caused for the Cowboys and his family.
The team's owner, Jerry Jones, has repeatedly said he does not see anything to indicate Elliott was guilty of domestic violence and is reportedly angry about the suspension, the Star-Telegram reported.
The Associated Press contributed to this report.