Exhibition Soccer Match Against Mexico Provides Glimpse Of U.S. Chances At World Cup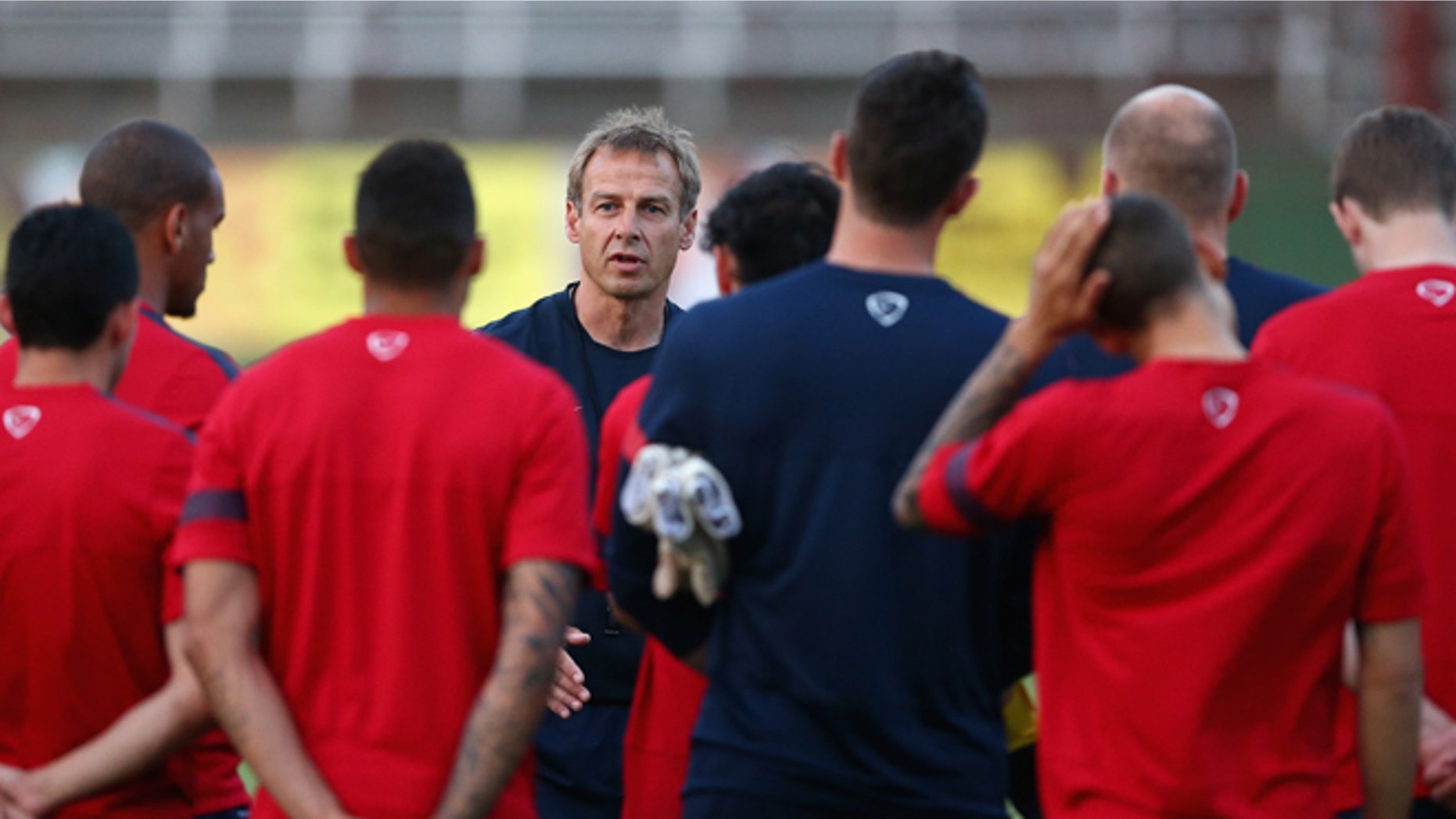 U.S. national soccer coach Jurgen Klinsmann and the rest of the world will get their first glimpse of 18-year-old Julian Green, a Bayern Munich prospect and a dual German-American citizen who decided last week to play for the United States, in red, white and blue tonight in Phoenix for a friendly match against Mexico.
Does he stand a chance of making the final roster for Brazil this summer?
"We don't want to put any type of pressure on [Julian] or too high of expectations. At the end of the day, he's a player to be developed. How fast everything can proceed is up to him," Klinsmann told reporters.
Klinsmann also shook up his coaching staff ahead of the friendly, bringing on former U.S. national team star, Tab Ramos, as well as German great Berti Vogts.
On Tuesday a somewhat unfriendly tone was set for the game when Puebla, which is fighting to stave off slipping in Mexico's national league, refused to allow U.S. players Michael Orozco Fiscal and DaMarcus Beasley to join the national team for the match.
"We are very disappointed in the decision by Puebla," Klinsmann said in a statement. "When the match was scheduled, it was with the spirit that both teams would have access to their domestic-based players for what is a very important game for those competing for spots in the World Cup. It's a huge opportunity lost for DaMarcus and Michael and doesn't contribute to the continuation of this respected rivalry."
On the Mexican side of the field, midfielder Marco Fabián could make a big impact on El Tri. After being a key member of the squad that won a gold medal in London in 2012, he dropped off of the national team radar because of some unpredictable behavior.
Two players who will be missing the friendly are forward Oribe Peralta, one of the team's few heroes during qualification, who was left off due to personal reasons, and Leon midfielder José Juan Vásquez, who wasn't granted a visa in time for the match.
Follow us on twitter.com/foxnewslatino
Like us at facebook.com/foxnewslatino