Ex-coach Rick Pitino, linked to stripper scandal, denies naming horse Party Dancer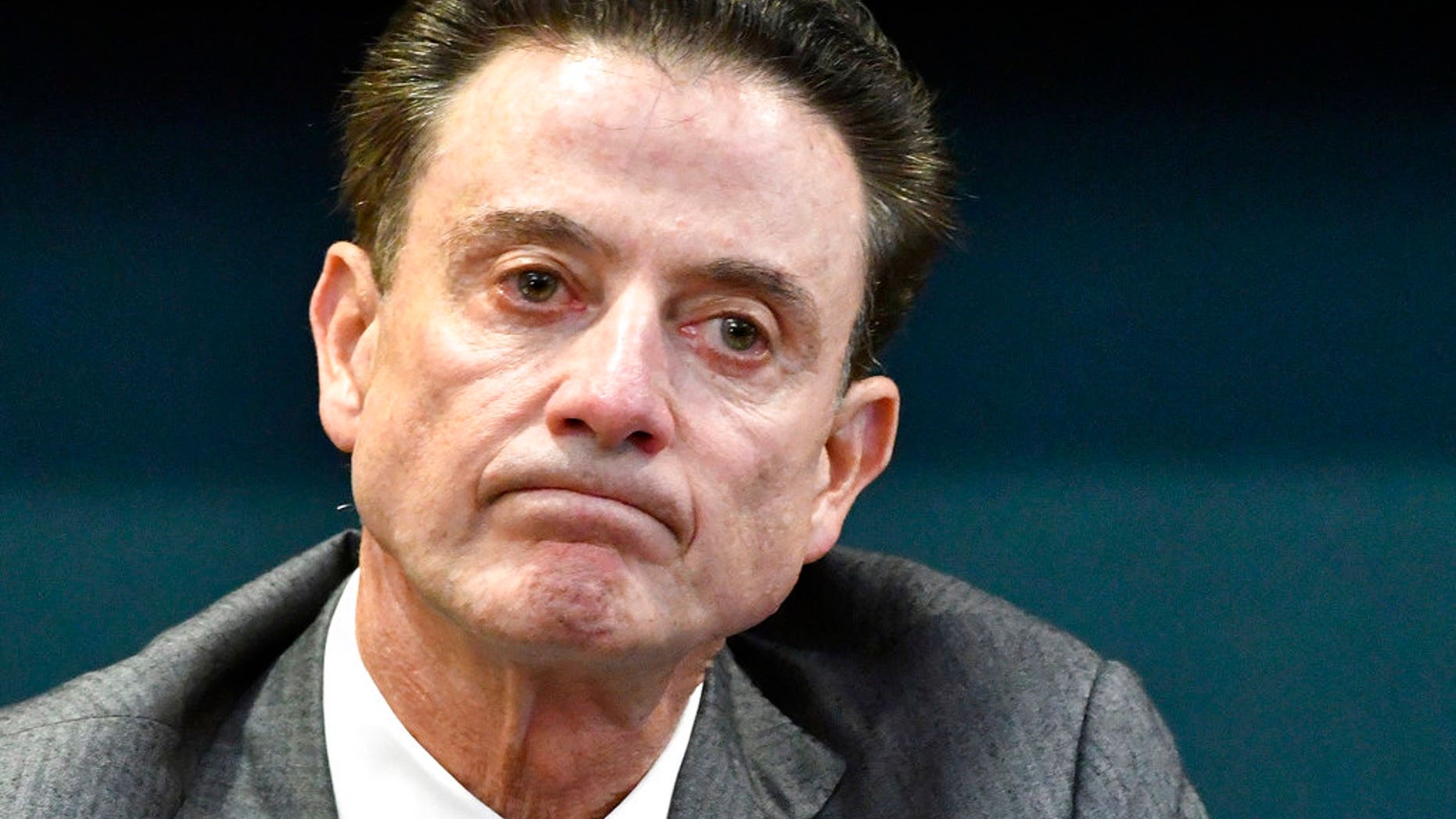 Former University of Louisville men's basketball head coach Rick Pitino -- fired over a scandal involving strippers hired to entertain the team's players -- claims he had nothing to do with choosing "Party Dancer" as the name for a racehorse he co-owns.
Louisville fired Pitino last year over an alleged "pattern and practice of inappropriate behavior" amid a federal bribery investigation. NCAA levied sanctions even stripped the Cardinals of the 2013 NCAA title.
Pitino's 50 percent stake in the horse Party Dancer was disclosed in an ESPN report after the animal's win last week at California's Del Mar racetrack. Pitino denied he named the animal.
"It was unbeknownst to me," Pitino told the Courier Journal of Louisville on Wednesday. "I have absolutely no clue about the name of this horse. He [co-owner Larry Spitcaufsky] doesn't even know I'm a basketball coach. ... It never dawned on me that Party Dancer is a striptease act."
The horse's name was picked and submitted to the Jockey Club registry by Spitcaufsky after the horse was purchased at a breeders' sale in April 2017, Party Dancer's trainer told the newspaper.
Jockey Club spokeswoman Shannon Luce confirmed to the paper it wasn't Pitino who named the horse.
"The shame of it [is I] can't even enjoy a win," Pitino said. "The piling on is incredible."
Pitino said he passed on the chance to become the sole owner because of the asking price -- $175,000.