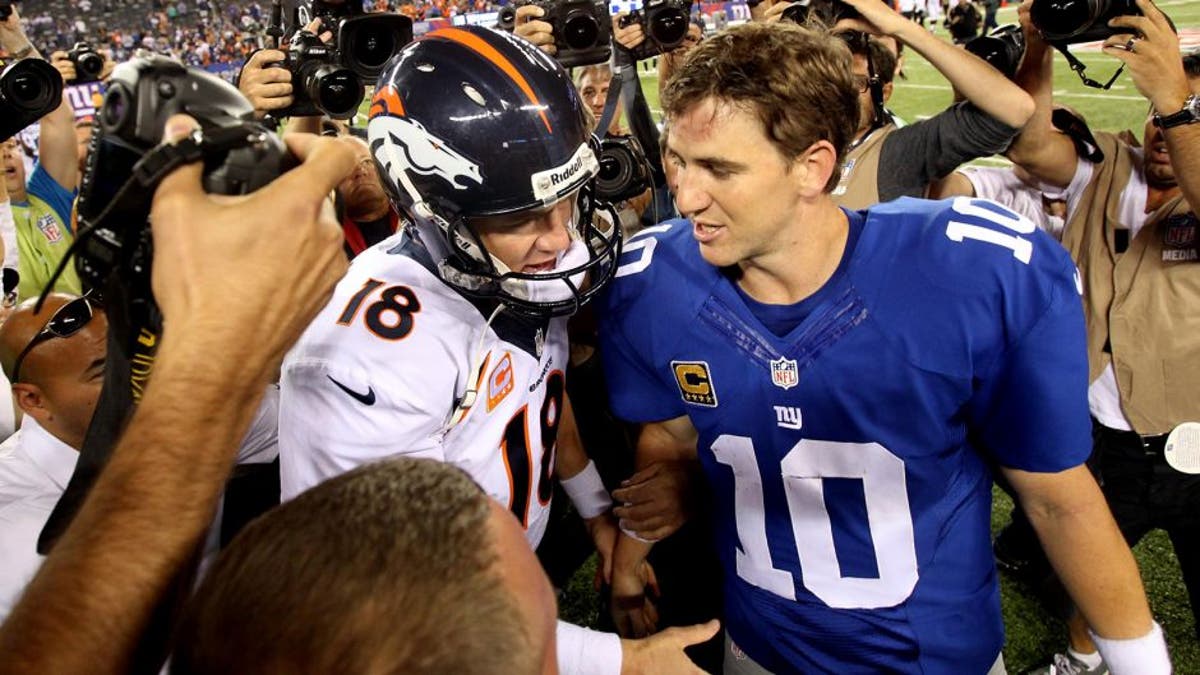 The New York Giants are riding a six-game winning streak and are sitting pretty in the NFC at 8-3. If that wasn't enough, Peyton Manning visited the team -- and his younger brother Eli -- on Tuesday. The five-time MVP even shared "some insight" with the Giants quarterback regarding New York's opponent Sunday: The Pittsburgh Steelers.
"Yeah, he gave some insight," Eli Manning said, via ESPN. "Just some stuff that was successful; he's played Pittsburgh a lot over the years. Played 'em last year in the playoffs. So [he] just had a few tips or ideas that may fit into our system."
The Steelers (6-5) are still in the playoff hunt despite a four-game losing streak earlier in the season. Pittsburgh has won two in a row, holding each of its past two opponents to less than 10 points.
Peyton, still a student of the game, helped the Broncos beat the Steelers 23-16 in the AFC divisional round last season. Now retired, the two-time Super Bowl champ has more time to watch his younger brother on the field and send him messages about his games.
But Eli says they're mostly positive.
"He'll watch and send me a text after games," Eli Manning said. "There are no tips. It's just more, 'Good throw on this.'
"We'll get into an exchange. He'll ask and he's watching it so, 'What play was that? What were you running?'
"But that, kind of, has always been the case. I think we still have great communication about what is going on."