Edwin Jackson, Indianapolis Colts linebacker, was killed by an illegal immigrant, police say
The suspected drunk driver who killed Indianapolis Colts linebacker Edwin Jackson in a crash on the morning of the Super Bowl is a Guatemalan citizen who is in the U.S. illegally and has been deported twice, police revealed Monday.
Indiana State Police identified the driver of an F-150 truck in the incident as Manuel Orrego-Savala, 37, who had been deported in 2007 and 2009.
"State police investigators are working with U.S. Federal Immigration Officials and they have placed a hold on Orrego-Savala," police said in a statement.
Jackson, 26, and Jeffrey Monroe, 54, also in his vehicle, were hit and killed around 4 a.m. on Sunday on Interstate 70 in Indiana.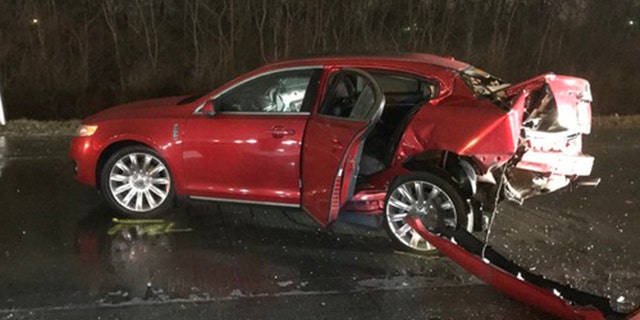 Investigators believe Monroe was Jackson's Uber driver and Jackson was the passenger, FOX59 reported. The station said at some point during the ride Jackson became sick, and the pair were hit on the emergency shoulder of the highway after Monroe pulled over.
A state trooper who responded to the crash also struck the body of one of the victims in the center lane when he slowed his cruiser down to investigate, according to FOX59.
Orrego-Savala fled the scene but was arrested shortly thereafter by the responding officer. He then gave police the alias of Alex Cabrera Gonsales. Jail records viewed by Fox News on Monday morning said Orrego-Savala, under the alias of Gonsales, was driving without a license.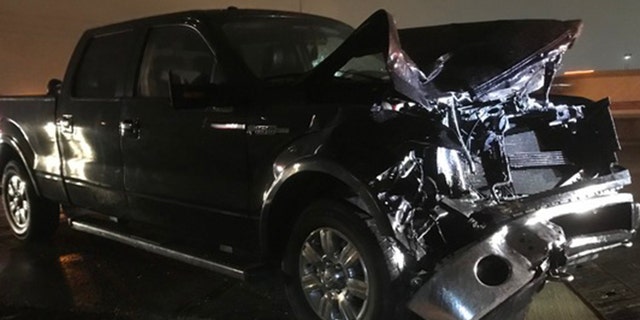 Orrego-Savala's blood alcohol level was 0.239 at the time of the crash — three times the legal limit — The Indianapolis Star reported, citing a probable cause affidavit. Drivers in Indiana are presumed intoxicated with a 0.08 percent blood alcohol level.
Vice President Mike Pence tweeted about Jackson's "senseless & avoidable" death on Monday evening, calling it a "tragedy."
"I was very saddened to hear of the passing of Indianapolis @Colts linebacker Edwin Jackson," Pence said. "This is a great loss for the entire Indiana community. My prayers are with his family in their time of grief."
"The loss of life at the hands of illegal immigrant criminals should make all Hoosiers sad and ultimately angry," Rep. Todd Rokita, R-Ind., said in a statement. "We must do more to get these dangerous illegal immigrant criminals off of our streets, and guarantee this never happens again by building a wall, ending sanctuary cities, and stopping illegal immigration once and for all."
It was not immediately clear when Orrego-Savala re-entered the U.S. after being deported in 2009. But Indiana State Police Sgt. John Perrine told Fox News that Orrego-Savala has used the Gonsales alias enough times "to create a paper trail."
Orrego-Savala is currently being held at the Marion County Jail and police say they are working to file criminal charges.
Fox News' Nicole Darrah contributed to this report.