Eagles' Ryans: Mychal Kendricks can be best ILB in NFL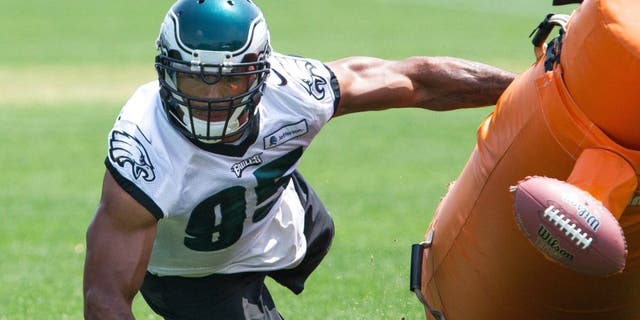 The Philadelphia Eagles signed inside linebacker Mychal Kendricks to a four-year extension earlier this week, and the move made teammate DeMeco Ryans a happy man. Although one might think that Ryans would be worried about playing time, seeing as the two play the same position, that's not the case. In fact, Ryans made a bold statement about what he expects in the future from Kendricks.
"I'm happy for Mych, happy for him and his family," Ryans told reporters, per Andrew Kulp of CSN Philly. "I'm always happy to see guys getting a deal. Mych is a really exceptional player, one of the best inside linebackers in this league. It's a credit to his work that he's put out on the field.
"He still has a ways to go, he can still get much better. He knows that. The sky is the limit for Mychal, but I think before it's said and done, he could be the best inside linebacker in this league."
Kendricks has already proven that he can be a three down linebacker. The one area where he hasn't dominated yet is in stopping the run. While he has shown off flashes of range and pursuit that are unique to the linebacker position, he needs to be more consistent.
Adding Kiko Alonso to the mix might actually help Kendricks realize this goal. With both Alonso and Ryans mixing in, Kendricks can stay fresh and be asked to cover less ground. This could free him up to make more plays in shorter spaces.
(h/t CSN Philly)