Eagles linebacker 'just forgot' about loaded gun in backpack at time of airport arrest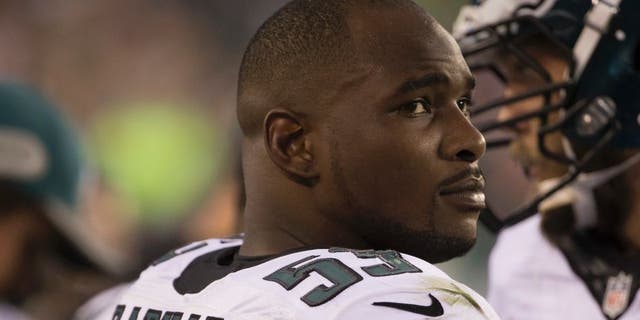 The Philadelphia Eagles have had just about everything go right this season. Rookie QB Carson Wentz has played like a five-year vet, the defense is holding teams to under 10 points per game, and they're 3-0.
The first blunder of their near-perfect campaign thus far came over the bye week, when linebacker Nigel Bradham was arrested at Miami International Airport for having a loaded gun in his $1,700 Louis Vuitton backpack.
It wasn't anything he intentionally did, but the slip-up still grabbed headlines in what's been a spotless start to 2016.
"How does it happen? Just forgot," Bradham said, via Philly.com. "It's as simple as that."
The Eagles linebacker was asked if he often carries a loaded gun in Florida, to which he said this:
"It wasn't cocked and loaded. It was loaded, as far as bullets-wise."
Bradham acknowledged how foolish of a mistake it was, and one that became a distraction for the Eagles.
"You never want to be a distraction," Bradham said. "Obviously, that's what happened … Right now, we've got a lot of positive things to talk about. We're 3-0, coming off the bye week … We got the Lions, (need to) stay focused on the Lions."
The linebacker wasn't cut or significantly disciplined by the team for his actions. That doesn't mean it wasn't taken very seriously by coach Doug Pederson and the Eagles front office.
Pederson was confused by the event that took place over the bye week and called for everyone to be smart about their decisions.
"I don't know why anybody would do that. I don't know all the circumstances around it … It's a big deal, to do that. Obviously, he has it registered, and, from that standpoint - listen, I have rifles, and I like to hunt, but we just have to be smart."
This isn't Bradham's first mistake. The linebacker had already been out on $7,500 bond on a charge of aggravated felony battery, which stemmed from Bradham being accused of punching a 50-year-old hotel worker in July.