Drew Storen explains 'heat of the moment' locker accident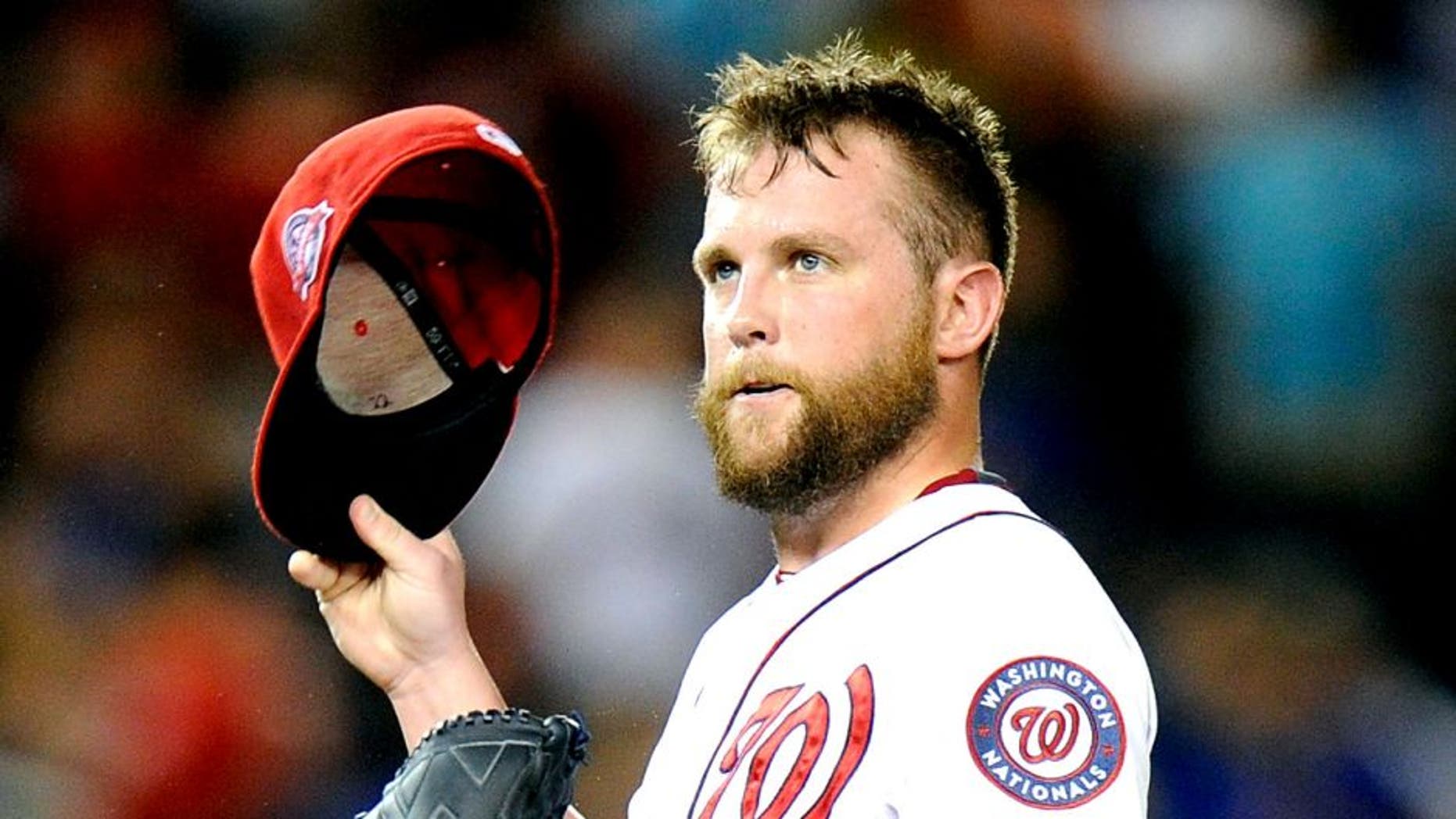 A moment of frustration after a bad outing quickly escalated into looming sense of frustration and regret for Drew Storen as his season came to an end with a slam of his locker.
After walking three and allowing an earned run in a blown save last Tuesday in the Washington Nationals' 8-7 loss to the New York Mets, Storen returned in relief on Wednesday hoping for redemption.
Instead, he faltered again, giving up a home run that allowed the Mets to take the lead in what soon became another defeat for the Nationals.
Storen was understandably frustrated with his performance, which led to him accidentally breaking his right thumb while slamming his locker shut after his outing.
"It wasn't really my intention to do any harm," Storen explained, per the Washington Post. "Just kind of shut the locker and caught the metal on the side there. Obviously not in a good spot. It's frustrating. It's one of those things that was in the heat of the moment. I'm a competitor. Obviously I was a little frustrated with my outing. But like I said, I had no intention. I'm not the type of guy to punch a wall or something like that. It's not what I was aiming for."
The 28-year-old right-hander, who recorded 29 saves for the Nationals before the team acquired Jonathan Papelbon at the trade deadline, recalls how he broke the news to manager Matt Williams that he had broken his thumb.
"I just kind of told him, I said, 'Look, you know, I apologize. I feel bad. I'm a competitor. I'm frustrated and all that. It wasn't intentional,'" Storen recalled. "It wasn't to do something to hurt myself and put myself in jeopardy, and he understood that."
With Papelbon acquired as the Nats' new closer, Storen may very well be traded in the offseason, which would make his final memory in Washington D.C. that of him injuring himself in frustration.
However, Storen isn't focused on his future, and says he's simply focused on the remainder of the season and supporting his teammates.
"I'm not worried about it," Storen said of the potential of him being traded. "Like I said, I'm here for the guys, that's what it's all about, all the guys that are in here."
(h/t Washington Post)