Drew Brees walks home from practice, orders Jimmy John's along the way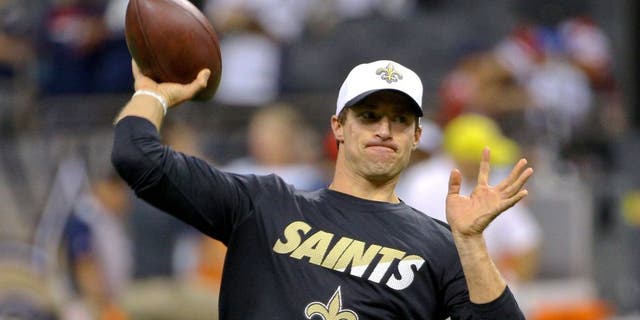 NEWYou can now listen to Fox News articles!
Quarterback Drew Brees is just one of those guys who seems incredibly down to earth, you know, like someone you'd want to hang out with. Apparently, a few lucky fans got the opportunity to do just that.
As Nick Underhill of The New Orleans Advocate first reported the QB chose to make the two-mile walk home from practice on Friday night.
Then, the lucky Jimmy John's bike delivery driver became internet famous thanks to being posted on Brees' Instagram.
Brees didn't stop there, as he also posed for pictures with other fans, as you can see below.
The man is the definition of a normal, everyday guy. It's great to see Brees take in the town, even after a long day of practice and work. Best of all, he did the walk while carrying home his pads and helmet as well.
(h/t The New Orleans Advocate)