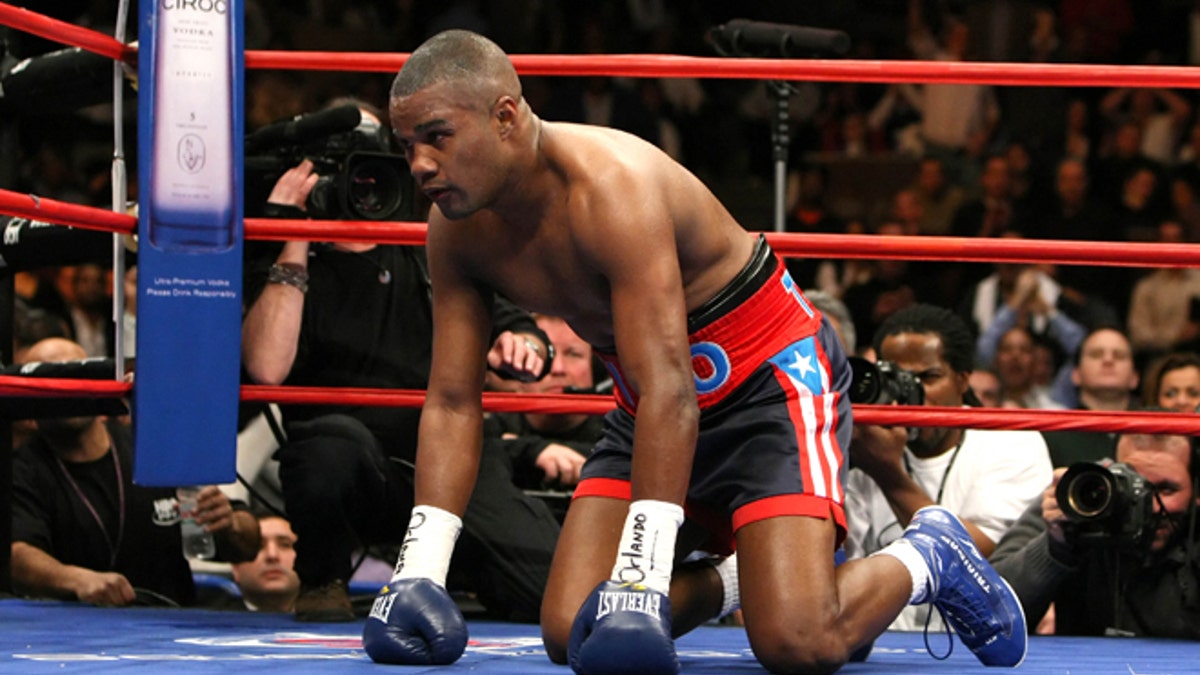 It's a rags-to-riches-back-to-rags story. Well, sort of.
Puerto Rican boxing legend, Félix "Tito" Trinidad Jr., was never really poor, having grown up on a plantain farm on the outskirts of San Juan.
Trained and managed by his dad, a talented boxer himself, Trinidad went on to win belts in three different weight classes, along the way earning nearly $90 million in his career and the love of millions of Puerto Ricans.
In June, he will be inducted into the International Boxing Hall of Fame alongside Oscar De La Hoya (who Trinidad out-pointed in September 1999).
But now Trinidad is left with just $9 million in assets and about three times that in debts, according to boxing publication The Ring.
The problem is about $63 million in Puerto Rican government bonds that José "Pepe" Ramos—Trinidad's longtime English translator who in 1991 became the boxer's financial advisor—purchased on behalf of Trinidad and his father.
Thanks to the island's ongoing financial crisis that has caused its bond rating to be reduced to "junk" status, that investment is practically worthless now.
Last week, the Spanish-language San Juan daily, El Nuevo Día, reported that the brokerage arm of Puerto Rico's Banco Popular tried to charge the boxer $2.9 million in additional collateral and was threatening to foreclose on some of his assets.
Trinidad filed a preliminary injunction in federal court to prevent the new charge on the grounds that Ramos, despite being instructed to maintain a conservative portfolio for the Trinidads, on separate occasions and without their approval purchased government bonds while misrepresenting the amount of risk involved.
Ramos was quoted as saying that the allegations are "totally false."
For now, anyway, the worst seems to be over for Trinidad.
On Tuesday of this week, the boxer reached an agreement with the bank that allows him to keep his assets and the income they generate. "Thanks to the people of Puerto Rico for their care" and support, Trinidad said, according to El Nuevo Día. "This isn't easy. We have always been truthful, and truth will prevail."
"The bank was never interested in actually collecting the collateral," Banco Popular's lawyer Néstor Méndez said, perhaps mindful of Trinidad's immense popularity on the island. "We are still disposed to collaborating."
Follow us on twitter.com/foxnewslatino
Like us at facebook.com/foxnewslatino