Dolphins have shot at top-5 pick if these dominoes fall in Week 17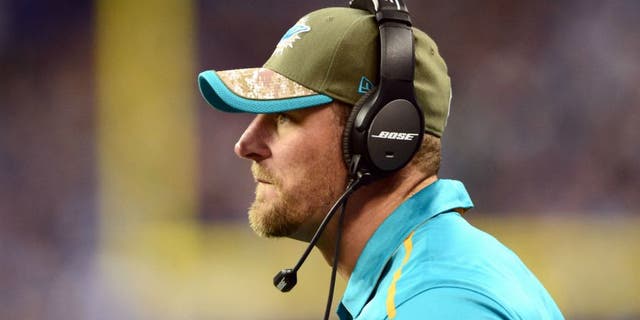 The final game of the 2015 season is essentially a meaningless one for the Miami Dolphins. A win would do nothing but drop their position in the upcoming draft, while a loss could potentially help them nab a top prospect.
They'll take on the New England Patriots at home while currently holding the No. 6 overall pick with a 5-10 record. The Patriots are playing for home-field advantage throughout the playoffs, so they certainly won't lay down and rest starters, which makes a Dolphins win unlikely. After all, Miami couldn't beat the Indianapolis Colts' third-string quarterback.
With that said, a loss by the Dolphins and wins by the San Diego Chargers, Dallas Cowboys and San Francisco 49ers will all help Miami move up at least one spot. All three teams have better strength of schedule numbers, so it'll come down to that tie breaker if they win.
Additionally, the Jacksonville Jaguars have the same record but a better strength of schedule, which isn't likely to change following their Week 17 game against the Houston Texans.
The Dolphins have several needs on both sides of the ball, with the offensive line headlining the group. There likely won't be a guard worth taking in the top-6, but adding an offensive tackle would be a huge help. Linebacker is also a big need, with the possibility of guys like Myles Jack and Jaylon Smith being there when Miami picks.
Sunday's finale may not have postseason implications for the Dolphins, but a loss could help improve their draft position.