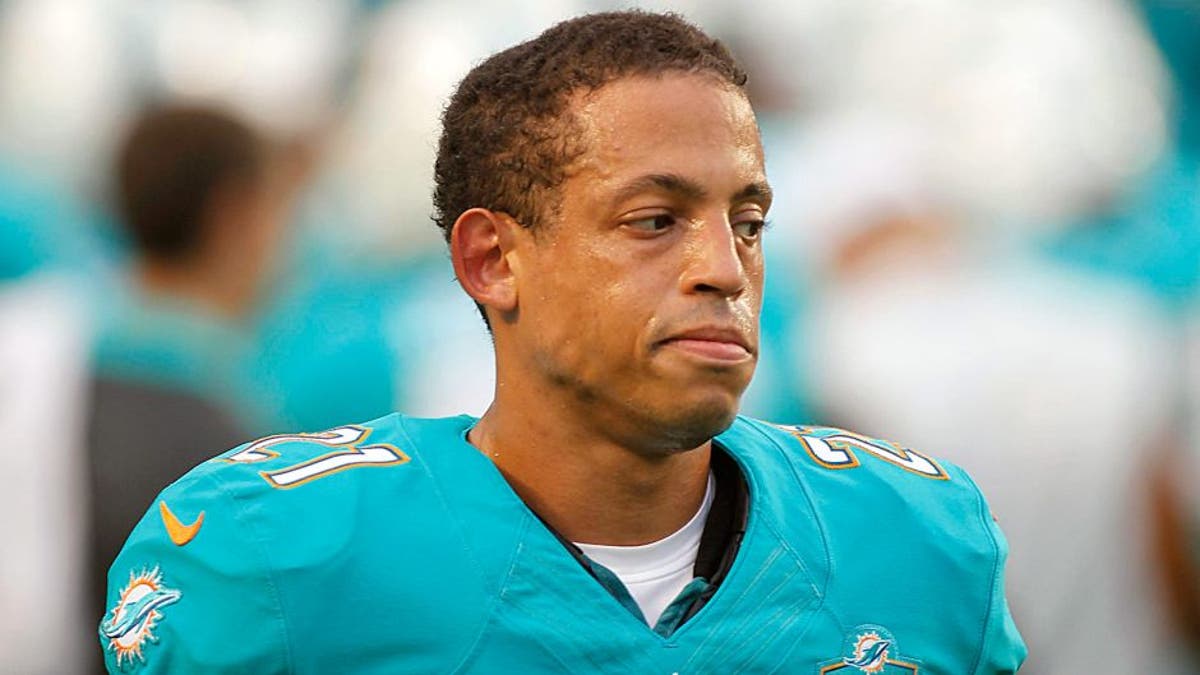 DAVIE, Fla. -- Miami Dolphins cornerback Brent Grimes took a neutral stance Wednesday regarding his wife's recent scathing critique of quarterback Ryan Tannehill on Twitter.
Tannehill said Grimes apologized to him. But when Grimes spoke with reporters, he neither endorsed nor dismissed his wife's assessment of Tannehill.
''My wife's opinions are her opinions,'' Grimes said. ''They're not my opinions. I really don't understand why you ask me about my wife's opinions. It's not mine.''
Miko Grimes, who has 10,000 Twitter followers, has criticized Tannehill before, and she posted a series of tweets ripping him following Sunday's loss to the Colts. The tweets prompted speculation about whether Grimes - and his teammates - feel the same way about Tannehill, who is 28-35 in four seasons.
Tannehill said the tweets don't affect his relationship with Grimes.
''I've heard what she said, and I really don't want to give it the time of day,'' Tannehill said. ''It doesn't affect what I think about myself, the way I go about by business and prepare to win games. The saddest part about this whole thing is we have to answer questions about it, and it's becoming a distraction to this organization. Other than that, it's just business as usual. Nothing has changed for me.''
As Grimes spoke to a throng of reporters at his locker, teammates whooped and clowned around in support of him. He said Miko Grimes' tweets were an issue only for the media.
''You can see I don't have a problem in the locker room,'' he said. ''I talked to people, and it's not a problem. I talked to Ryan, and there's no problem.''
When asked his opinion of Tannehill, Grimes said: ''He's our quarterback. He's a quarterback. He makes plays. That's what he has to do. That's the guy we go out with every Sunday. That's my guy, and that's my teammate.''
Miko Grimes' opinion? ''How many people does ryan tannehill have to get fired before you realize he's the problem,'' she tweeted.