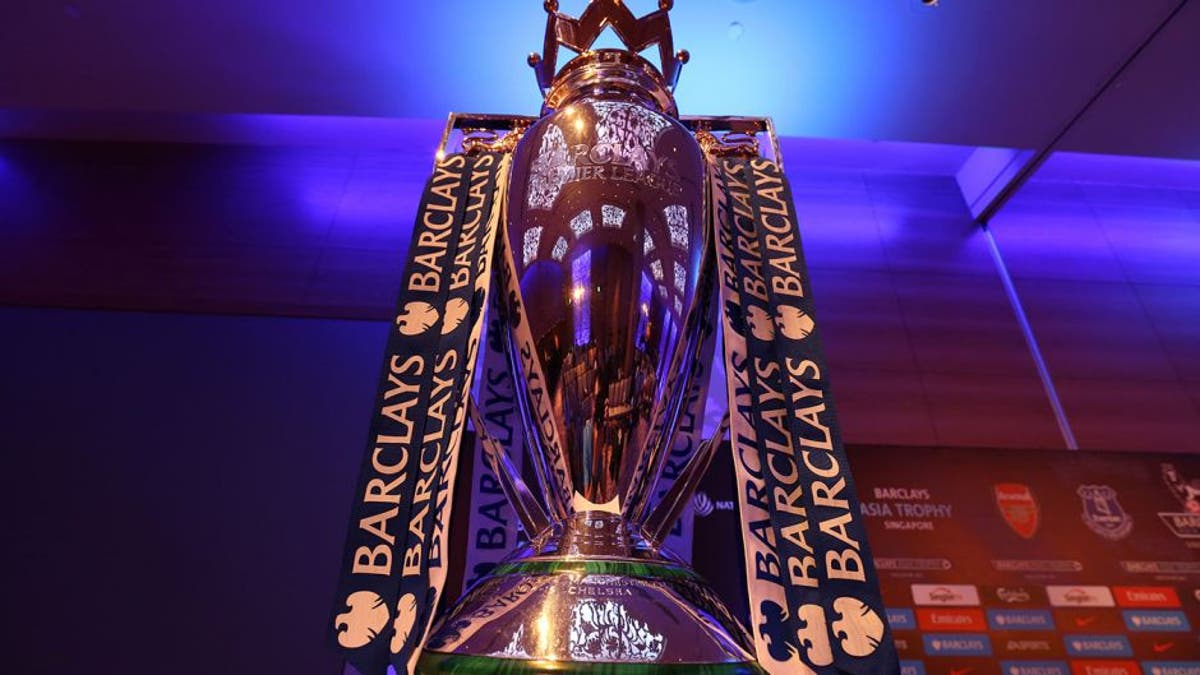 Wednesday was supposed to be moving day in the English Premier League. As the season entered its final 10 games with a mid-week round, the title race was supposed to become a bit clearer, as the top teams were meant to create separation from the pretending pack, leaving only the elite to chase the trophy.
The games were played, and somehow, nothing has changed. Some might see this as the start to a wild and wacky finish of the season, and that might yet be the case. But with so much futility on display by the title contenders this week, the question must be asked: Does anyone want to win the Premier League?
Leicester City, the surprise table-toppers, aren't the odds-on favorites to win the title this season, despite the fact that they've led the league since January. With a breezy set of fixtures and no extra competitions in March, this was supposed to be the month that Claudio Ranieri's team built themselves a nice points cushion. Instead, they started their month by dropping points in a 2-2 draw with lowly West Brom Tuesday. Maybe the bookies are onto something.
Manchester City, the defending champions and recent winners of the Capital One Cup, have no interest in winning the title -- that was made clear Wednesday when Liverpool ransacked the Citizens 3-0 at Anfield. The loss was Man City's third straight in the league, and while they're only 10 points behind the leaders, their title chances disintegrated under the pressure of Liverpool's press.
The table was set for Spurs to jump atop the table Wednesday, only they allowed a 7th-minute goal to West Ham and did little to challenge the Hammers after that, falling 1-0. They're now three points behind Leicester, with Arsenal looming this weekend.
What about you, Arsenal? Are you interested in winning your first title since 2004? If ever there was a year to do it, this is it. The other teams in the Sky Five -- Liverpool, Manchester United, City, and Chelsea -- aren't in the chase. You only need to step over Spurs and Leicester. Surely you could manage that, and you could have proved you were going the necessary a late-season surge with a win over 16th place Swansea City Wednesday.
But Arsenal couldn't even get a point out the game, as they fell 2-1 at home. Saturday's North London Derby was always set to be a big game, but it's critical for Arsenal now, as they'll look to avoid falling six points behind Spurs.
Is this midweek chaos such a bad thing? It certainly has made things interesting.
Some are loving it. Surely, many will echo Tottenham manager Mauricio Pochettino, who said after his team's loss Wednesday that "The Premier League is the most competitive league in the world. You can see this every week."
But competitive doesn't necessarily mean great. No matter your rooting interest, you want a league's champion to be in its best form when they claim the title. At this rate, it looks like a club might fall back into a championship in May.
There are still nine games remaining in one of the weirdest seasons in Premier League history -- plenty of time for a title-claiming run to be made -- but at this point, almost nothing, even every club losing out, would be considered surprising.
Noted Liverpool fan Dieter Kurtenbach spent 20 minutes calculating ways for his team to win the title. It's impossible. He tweets @dkurtenbach