Dodgers star Yasiel Puig's home robbed while his team lost World Series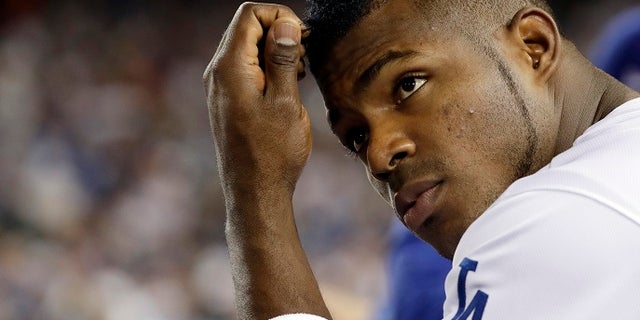 Wednesday was a no-good, very bad day for Los Angeles Dodgers slugger Yasiel Puig.
As if his team losing the World Series in Game 7 wasn't bad enough, "The Wild Horse" returned home to find he'd been robbed.
Police said officers answered a burglary alarm at Puig's Encino, Calif., home and found a smashed window with several items taken. There was no immediate word on the value of the items.
At the time of the robbery, Puig was at Dodger Stadium, where his team lost Game 7 to the Astros, 5-1.
ASTROS WIN FIRST WORLD SERIES IN FRANCHISE HISTORY, DEFEAT DODGERS IN GAME 7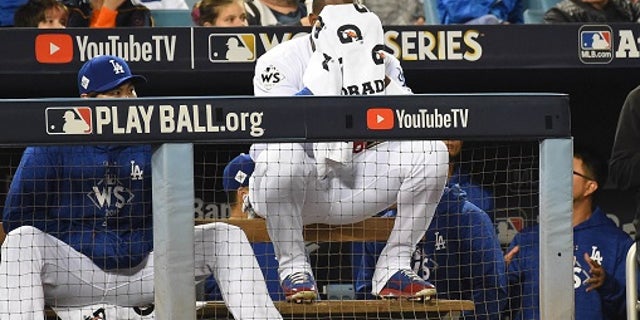 Puig's neighbor, Zach Eliass, told KABC-TV the slugger's two German shepherds also escaped out of an open gate but he was able to retrieve them by the time Puig returned home. Eliass said Puig thanked him for taking care of the dogs.
"He just said 'thank you.' He said that it was kind of hard because he was in the game and it shouldn't have happened that the gate was open. He was just very calm, and he was just...thanking us," Eliass said.
Puig bought the home more than a month ago.
ASTROS STAR CARLOS CORREA PROPOSES TO GIRLFRIEND MOMENTS AFTER WORLD SERIES WIN
The LAPD did not immediately say if the home's surveillance camera capture the suspect or suspect's identities, KABC-TV reported.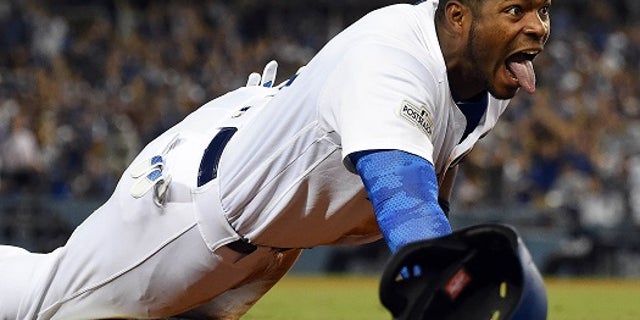 This was not the first time Puig's home was burglarized. Earlier this year, burglars hit Puig's Sherman Oaks, Calif., home and stole about $170,000 worth of jewelry and other items while he was at spring training in Arizona.
The Associated Press contributed to this report.