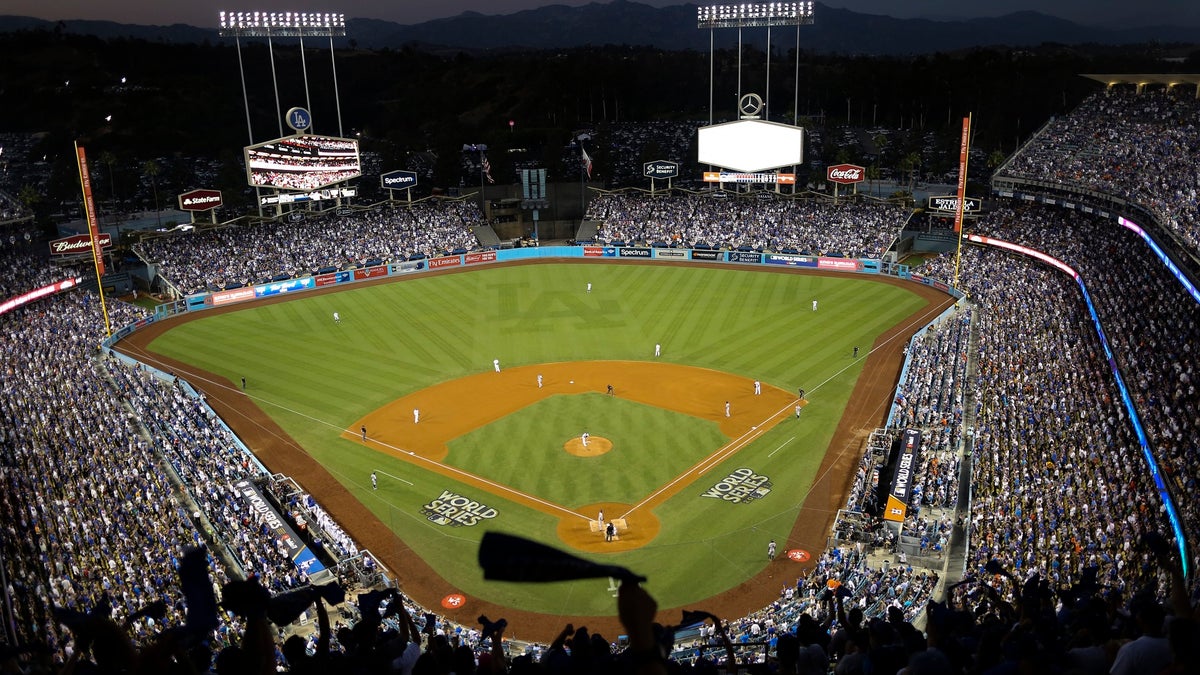 The Los Angeles Dodgers and Boston Red Sox are ready to play ball in the 2018 World Series.
For Los Angeles and Boston, it's a rematch of historic franchises 102 years in the making. The only previous Fall Classic meeting between the teams came in 1916, when the Dodgers were known as the Brooklyn Robins and a player named Babe Ruth led the Red Sox to a 4-1 series win. Ruth, at the time, was better known as a pitcher, starting one game -- in which he earned a 14-inning complete game win (In five at-bats, Ruth was 0-for-5).
The iconic franchises have been known to draw large crowds. Together, they've already made history.
Approximately 115,300 fans — the largest crowd ever for a baseball game —came out to watch the Dodgers play the Red Sox at the Coliseum in 2008 to mark the 50th anniversary of the Dodgers' move to Los Angeles.
It was a rare sight, as the teams rarely play each other. The last time they faced off was 2016.
Here's everything you need to know about this year's World Series:
Starting pitchers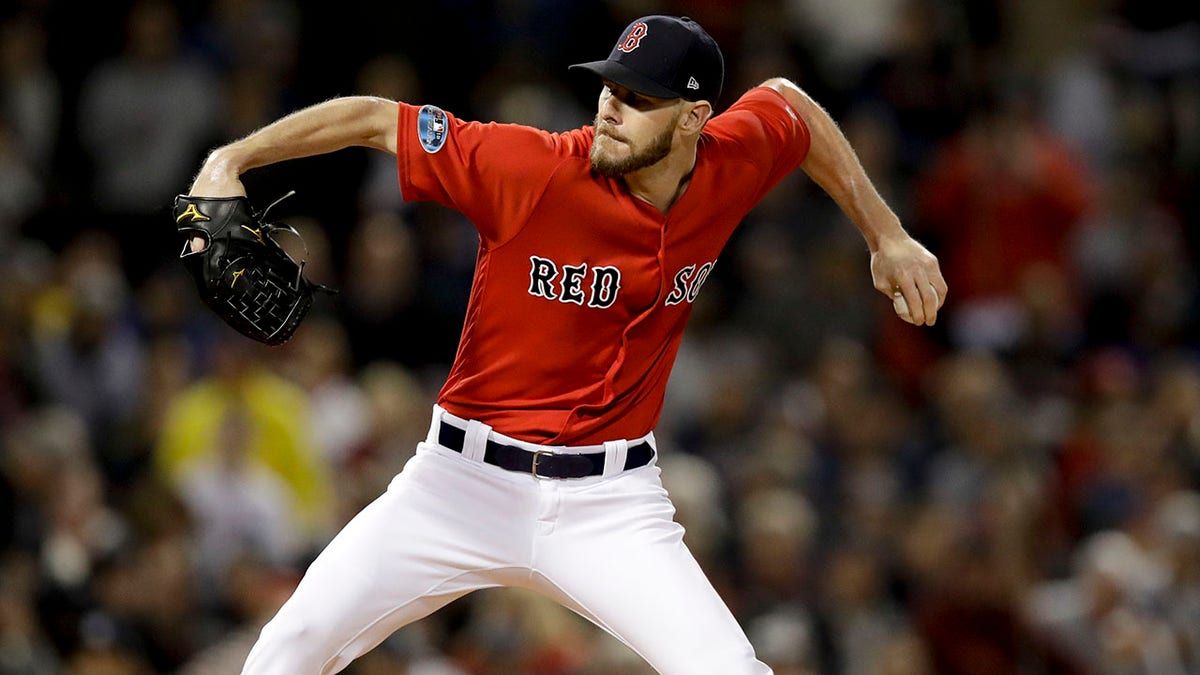 Chris Sale is set to pitch Game 1 for the Red Sox. A week before the big game, Sale was hospitalized with a stomach illness, which he blamed on an irritated "belly-button ring." Writers took him seriously, but it turns out the tall lefty was joking.
"He's ready to go," Red Sox manager Alex Cora told MLB.com. "He's been our guy since Day 1. Obviously, the other guys did an outstanding job. But him pitching that game, it's something we mapped out through September. This was the plan all along. Happy that he's going to be able to go out there and perform."
Oct. 23 will mark Sale's first World Series appearance.
"I'm excited for it. It's a dream. When you're a kid, this is the series you dream about. This is what we worked hard for all year to have an opportunity to play in the World Series. That's what we talked about all year from Day 1," Sale, 29, said, according to USA Today.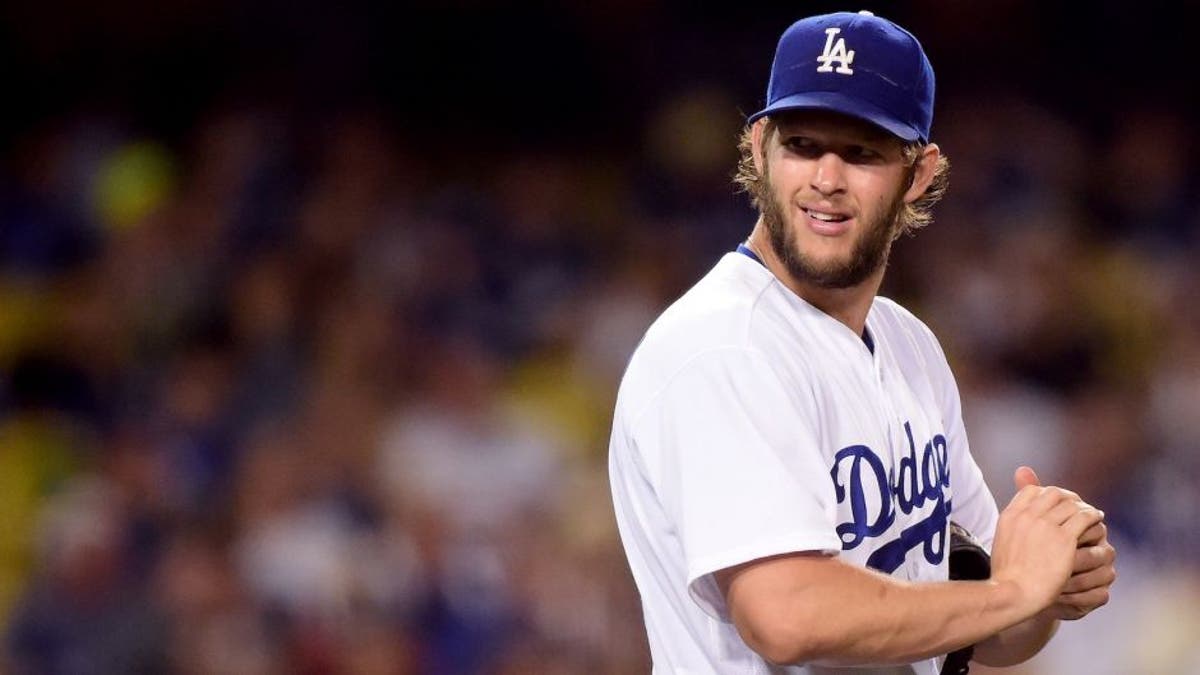 For the Dodgers, lefthander Clayton Kershaw will likely take the mound.
However, Dodgers manager Dave Roberts hasn't officially confirmed Kershaw will start Game 1. If Kershaw, who closed the series-clinching National League Championship Series Game 7 with a perfect inning, isn't given the nod, fellow lefty Rich Hill will probably be his next choice.
Kershaw has long been one of baseball's best pitchers: the 30-year-old is 153-69 in 11 years as a Dodger, with a 2.39 ERA and 1.00 WHIP. He's won three NL Cy Young awards and finished top-3 in the voting three other times.
Dodgers-Red Sox history
Overall, the Red Sox are 8-7 against the Dodgers since interleague play began in 1997. Boston hasn't hosted LA since 2010. Ahead of Game 1 on Oct. 23, the Dodgers had only beaten the Red Sox in Boston one time.
Nomar Garciaparra, Manny Ramirez, Adrian Beltre, Derek Lowe and Rickey Henderson are among the notable names to have recently spent time with both teams. So has Dodgers starter Rich Hill — in 2015, the Boston-area native was pitching with the independent Long Island Ducks when he resurrected his career with the help of a devastating curveball. That added weapon led to the Red Sox nabbing him for a late-season audition. He started the next season with the Oakland Athletics before he was traded to the Dodgers.
And there was that late-season trade six years ago that sent Adrian Gonzalez, Josh Beckett and Carl Crawford from Boston to Los Angeles.
The Dodgers have won the World Series six times — 1955, 1959, 1963, 1965, 1981 and 1988. Their last victory, over the Oakland Athletics, came 30 years ago.
DODGERS, RED SOX LAST MET IN WORLD SERIES IN 1916 - WHEN RUTH, STENGEL WERE YOUNG STARS
Meanwhile, Boston is hoping to take home its second World Series victory within five years and it's fourth championship since 2004.
The Red Sox won the 2013 World Series, earning the team's eighth World Series title since 1903. Babe Ruth helped the team take home title wins in 1915, 1916 and 1918 -- but when the baseball icon was then traded to the Yankees in 1919, the "curse of the Bambino" was born, starting an 86-year dry spell for Boston.
Boston won the championship over the St. Louis Cardinals in 2004. Three years later, they swept the Colorado Rockies, before again beating the Cardinals in 2013.
Schedule (all games broadcast on FOX)
Game 1
Where: Fenway Park
When: Oct. 23, 8:09 p.m. ET
Game 2
Where: Fenway Park
When: Oct. 24, 8:09 p.m. ET
Game 3
Where: Dodger Stadium
When: Oct. 26, 8:09 p.m. ET
Game 4:
Where: Dodger Stadium
When: Oct. 27, 8:09 p.m. ET
*Game 5
Where: Dodger Stadium
When: Oct. 28, 8:15 p.m. ET
*Game 6:
Where: Fenway Park
When: Oct. 28, 8:09 p.m. ET
*Game 7:
Where: Fenway Park
When: Oct. 31, 8:09 p.m. ET
The World Series champs must win four games to take home the trophy.
The Associated Press contributed to this report.