Dodgers ace Greinke opts of contract, becomes free agent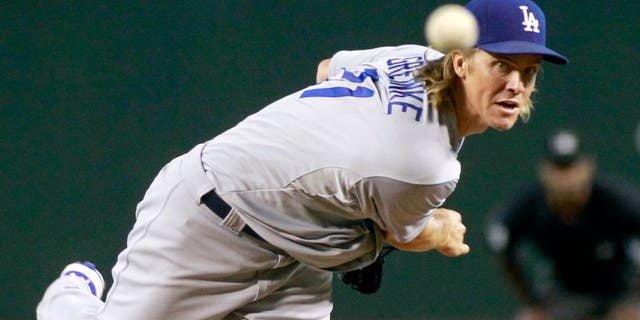 NEWYou can now listen to Fox News articles!
Los Angeles Dodgers right-hander Zack Greinke officially opted out of his contract on Tuesday night, the Los Angeles Times first reported.
The move was expected because it allows Greinke to seek an even bigger contract on the free-agent market. He was set to earn $71 million over the next three seasons.
Greinke, 32, is coming off a spectacular season during which he led the majors with a 1.66 ERA and 0.844 WHIP. His 19-3 record and 200 strikeouts (in 222 2/3 innings) also will make a top candidate for the NL Cy Young Award.
In his 12-season major-league career, Greinke is 142-93 with a 3.35 ERA and 1,887 strikeouts.