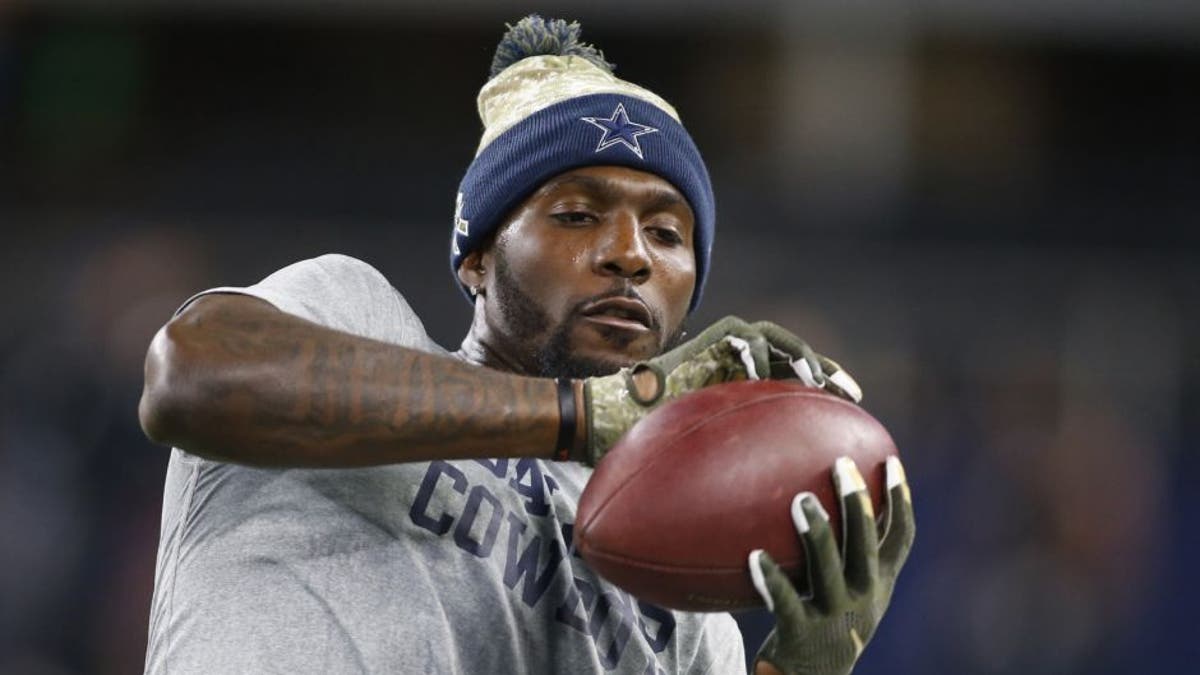 Though he's not 100 percent yet, the Dallas Cowboys are feeling encouraged by what they're seeing from Dez Bryant.
"He's done a really good job with his rehab, and he's made progress," Cowboys coach Jason Garrett said, via the Fort Worth Star-Telegram. "Like with all those guys, it's a day-by-day, week-by-week thing. But he's had no setbacks, and he really continues to get better and better."
Bryant missed five games of the 2015 season after suffering a broken bone in his foot in the season opener that required surgery and then had surgery on his ankle after the season. He was limited to nine games and had career lows in receptions (31), receiving yards (401) and touchdowns (3).
All of those injuries to his lower extremities has limited his conditioning, which seems to be his biggest hurdle at this point.
"The biggest thing with him is the starting point is conditioning," Cowboys receivers coach Derek Dooley said. "It doesn't matter how good you might be, if you're not in physical condition to run routes and to get people off you, it's going to be hard. So we almost, with Dez, have got to go back to square one, go back to the fundamentals.
"It's almost as if he's had a year off. Develop our skill sets as a wideout, but at the same time, get back into a level of conditioning to allow yourself to apply those skills 65, 70 snaps in a game. That's not going to happen in nine OTAs. It's going to be OTAs. It's going to be him really pushing himself this summer without us around and then having a great training camp. I feel like if we can get through those three phases, he'll be ready to go."
Dooley believes Bryant will be back to full strength by June 1, a little more than two weeks before the team's minicamp is scheduled to run from June 16-18.