Detroit GM Ken Holland says C Pavel Datsyuk likely to miss 4-5 weeks with shoulder injury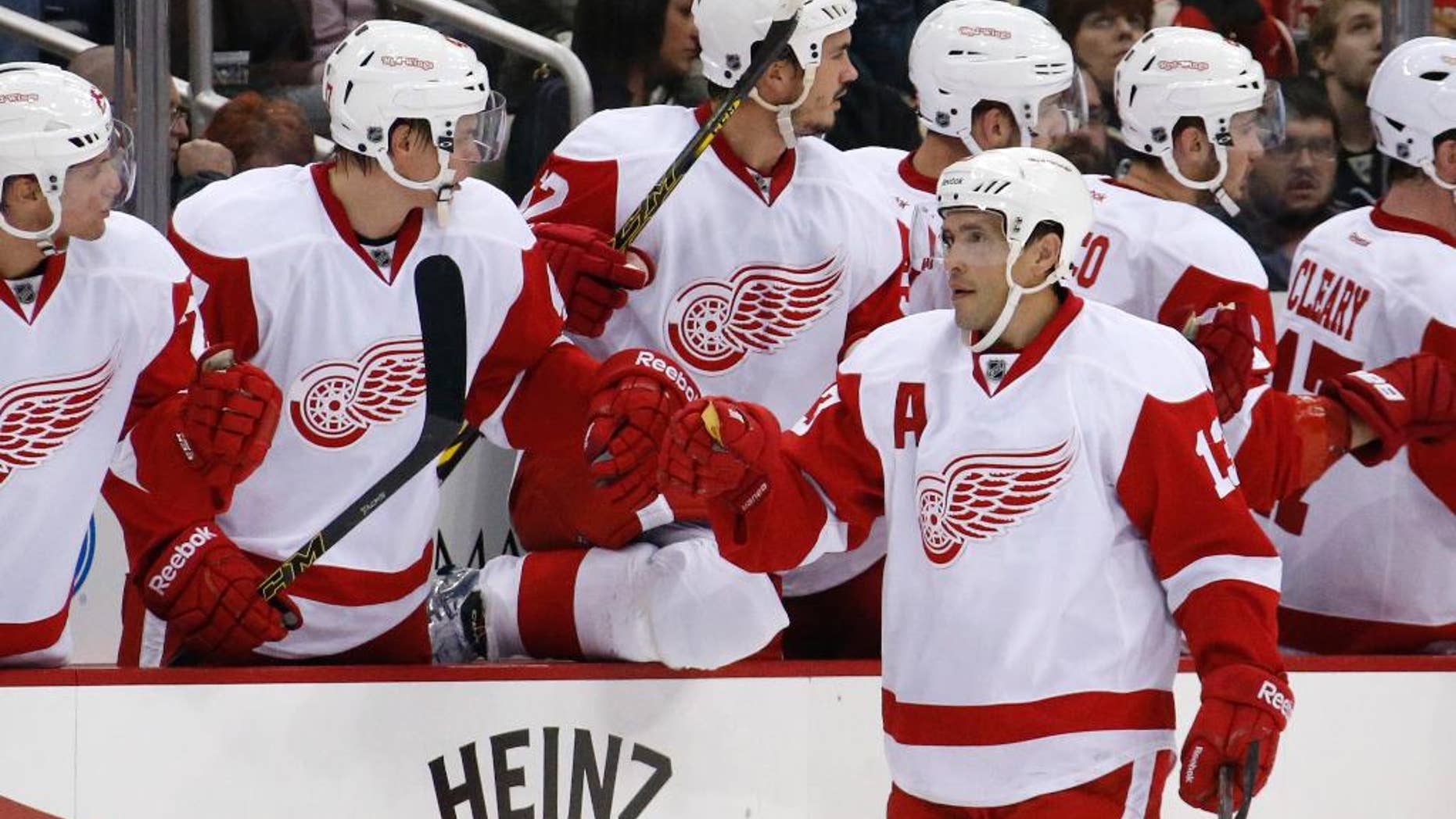 DETROIT – Pavel Datsyuk is expected to miss the start of the regular season because of a separated right shoulder.
Detroit general manager Ken Holland says his star center likely will miss 4-5 weeks. The 36-year-old Datsyuk was injured in the Red Wings' exhibition opener at Pittsburgh on Monday night when he was checked into the glass by Penguins defenseman Rob Scuderi.
Datsyuk missed 37 games in 2013-14, 30 from a knee injury and seven with a concussion. He still managed 17 goals and 37 points in 45 games.
Datsyuk has helped Detroit win two Stanley Cups, is a three-time Selke Trophy winner and has won four Lady Byng Trophies.
The Red Wings open the season Oct. 9 against Boston.