Despite missing OTAs, Odell Beckham Jr. says he's never 'been as ready' for a season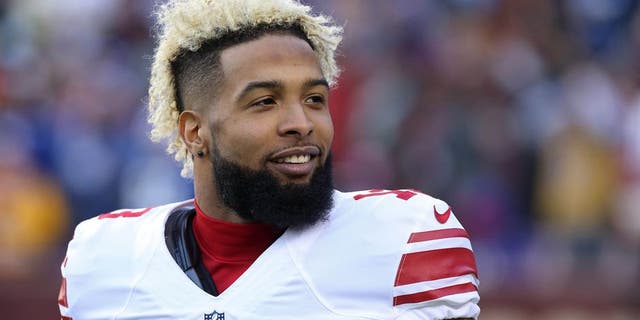 NEWYou can now listen to Fox News articles!
While questions regarding his contract persist, Odell Beckham Jr. says hes focused on the upcoming season and believes hes more prepared now than hes ever been in his young career.
"I've really been training, and to have these next six weeks and get another opportunity to train, it's going to be great, Beckham said, via NJ.com. … Mentally, physically, spiritually, everything, I just don't think I've ever been as ready as I am now."
Thats a scary thought for opposing defensive backs. Beckham has caught at least 90 passes and 10 touchdowns in each of his first three years, the type of production rarely seen from a receiver who has yet to turn 25.
But many wondered if Beckhams no-show at Giants OTAs last month was a sign of frustration over his current deal. The three-time Pro Bowl star is set to make $1.8 million this season and about $8.5 million in 2018, but Beckham said earlier this month that his absence had nothing to do with his contract.
I have seen a holdout and all that stuff and I have really never seen it work, so that was never in my mind to say: `Im not going to go to OTAs to get a new contract,' Beckham, who did participate in mandatory minicamp, said Wednesday. I dont really think that proves a point in my opinion.
Beckham might try to prove a point this season that he is deserving of a lucrative long-term deal and that his immature ways such as his one-day vacation to Miami in the week leading up to a playoff game are a thing of the past.
Ken Blaze-USA TODAY Sports | Ken Blaze