DeMarco Murray not concerned by lack of first team reps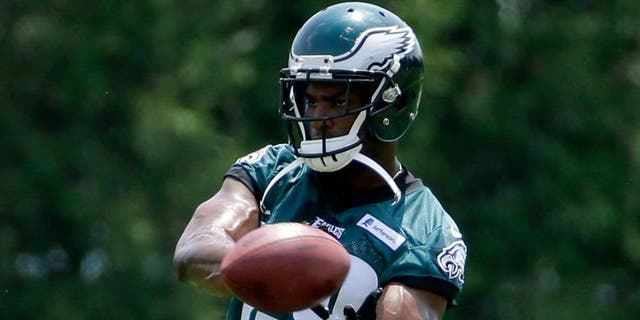 When a player joins a new NFL team, he generally takes a lot of practice repetitions in order to learn the new offensive scheme. That has not been the case for Philadelphia Eagles running back DeMarco Murray.
After missing two days of practices earlier in training camp, Murray returned to practice on Wednesday, but he didn't receive the majority of first team snaps at running back. Murray is not concerned by this development.
"I think there's a difference between getting the reps you need and getting too many reps," said Murray, per the Philadelphia Daily Inquirer. "There are some situations where you know we feel that it's a scheme that I'm in there and there are certain situations where I'm comfortable in some things."
According to Murray at least, his lack of first team snaps is by design. Still, for a player trying to get accustomed to a new blocking scheme and offensive system overall, it seems odd to see him sit out so many plays. Eagles offensive coordinator Pat Shurmur gave a less concrete response when asked about Murray's workload.
"He was out there, and the last couple days he's been able to execute our basic runs and really kind of display a running style that fits what we want to do," Shurmur said, per the Philadelphia Daily Inquirer.
When the Eagles open up the preseason on Sunday night, the expectation is that Murray will enter as the first team running back with the starting offense. However, keep an eye on Ryan Mathews in that game and throughout the rest of camp. Some believe that he had been outperforming Murray early on in camp, and he is also an excellent fit for the Eagles' core running game concepts.
(h/t Philadelphia Daily Inquirer)