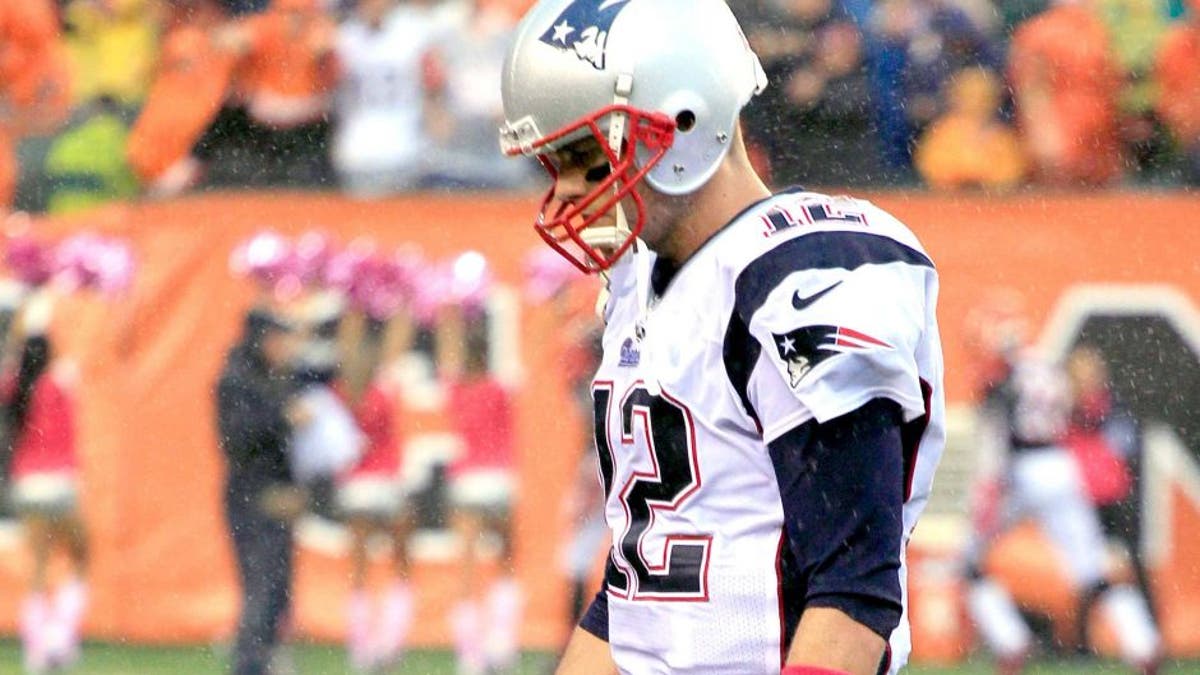 NEW YORK (AP) -- New England Patriots quarterback Tom Brady and NFL Commissioner Roger Goodell arrived at a courthouse Wednesday for a hearing in their dispute over underinflated footballs, with a judge in position to decide whether the league's top official was justified in punishing one of its biggest stars for his role in the scandal known as "Deflategate."
Goodell was greeted by a smattering of boos as he walked inside. Four minutes later, Brady arrived flanked by four security guards. Both men went through a security sweep like everyone else going to court.
Dozens of fans and journalists waited for two of the NFL's most famous faces at the front entrance of the courthouse, including some fans wearing deflated football hats they were hoping to sell.
The court hearing is the first since the league and Brady with the NFL players' union traded filings in the dispute over whether Goodell was justified in suspending Brady four games after using underinflated footballs during the AFC championship game in January.
The league is asking U.S. District Judge Richard M. Berman to declare it followed its collective bargaining agreement properly when it punished Brady.
Goodell concluded Brady "knew about, approved of, consented to, and provided inducements and rewards" to support a scheme in which a Patriots employee deflated balls on game day. Brady insists he knew nothing about it.
Berman asked Goodell and Brady, along with lawyers, to appear before him privately a half hour before a public court session. He said he wants to learn the status of negotiations. He also asked them to continue negotiating before the hearing.
At a news conference outside Chicago on Tuesday, Goodell said the league plans to cooperate fully with Berman.
In a July 28 decision upholding the suspension, Goodell heavily criticized Brady for having an aide destroy a cellphone containing nearly 10,000 text messages from a four-month stretch including the AFC championship game, when the Patriots defeated Indianapolis 45-7.
He accused him of obstructing the NFL probe about a controversy that represented "conduct detrimental to the integrity of, and public confidence in, the game of professional football."
In court documents, the union's lawyers said the suspension was unfair and violates the labor contract and complained that it would cause irreparable harm to Brady by forcing him to miss games.
They called a June appeal hearing before Goodell "a kangaroo court proceeding, bereft of fundamentally fair procedures."