DB Peyton Thompson steps up for the Jaguars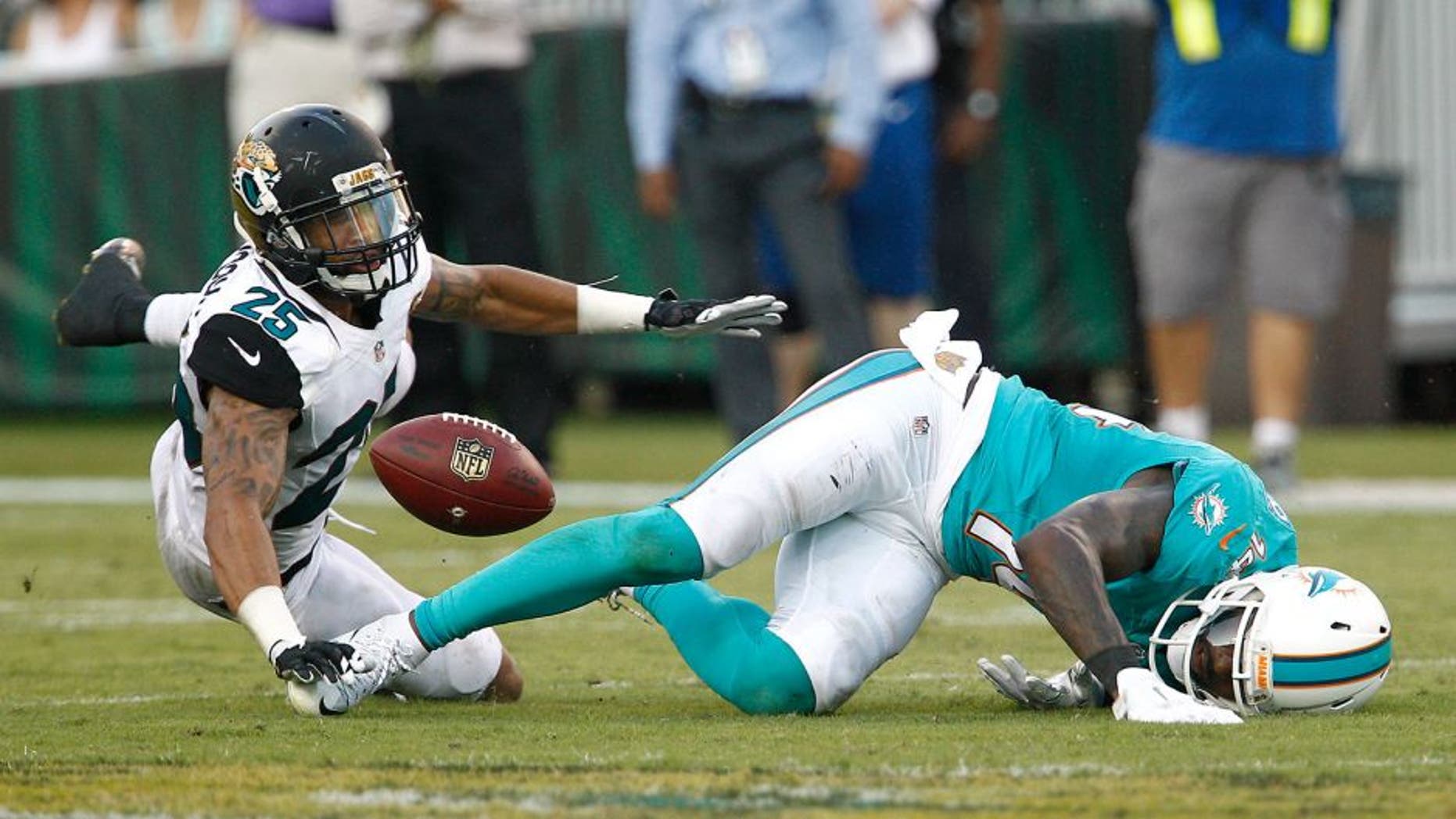 A rash of injuries in the Jacksonville Jaguars' secondary provided Peyton Thompson with an opportunity to play last Sunday against the Miami Dolphins, and the cornerback responded.
With Davon House, Dwayne Gratz and Jonathan Cyprien all out, Thompson played 36 snaps in the 23-20 win over Miami, as well as 12 on special teams.
"He's very smart and his mentality is to be very aggressive,'' head coach Gus Bradley said, per the Florida Times-Union.
Thompson displayed that aggressiveness against the Dolphins, including a hit on wide receiver Jarvis Landry where he knocked the ball away from Landry. Thompson thought he forced and fumble and the Jaguars challenged, but the review upheld the incomplete pass call on the field.
"I always try to be overly aggressive or more aggressive than anyone I'm against. It helps me out in my one-on-one matchups,'' Thompson said.
After going undrafted in 2012, Thompson signed with the Atlanta Falcons as a free agent. He was cut six times in three years, by three different teams. A hamstring injury kept him out most of training camp this year with the Jaguars and he was cut at the end of the preseason before being signed to the practice squad.
The Jaguars then elevated him to the active roster prior to the Miami game due to injuries in the secondary.
In Week 3, when the Jaguars face the daunting challenge of playing the defending Super Bowl champion New England Patriots on the road. Thompson said he's ready to contribute the next time he's called upon.
"Whatever they ask me to do, I'll do it,'' Thompson said.
(h/t Florida Times-Union)